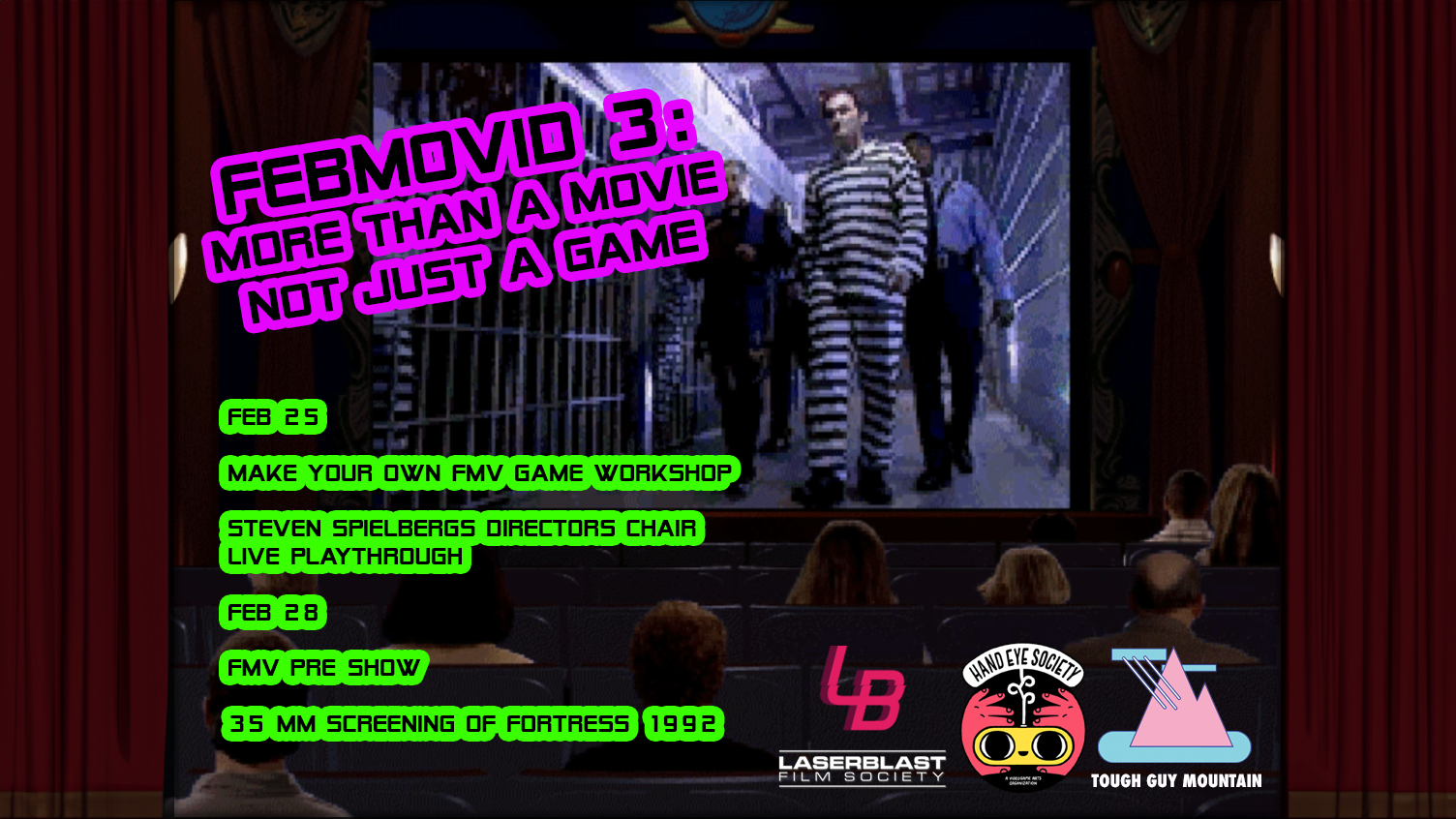 More than a movie! Not just a game!
Sagan Yee started the event by showing how to make cheesy FMV (full-motion video) games using different video techniques in Unity.
Afterwards, I led the attendees through a live playthrough of 1996's bizarre, ahead of its time FMV game Steven Spielberg's Director's Chair.
Before digital video editing was accessible and ubiquitous, Director's Chair allowed players to simulate non-linear video editing using pre-made footage that stars Quentin Tarantino and Jennifer Aniston.
A collaboration between the Hand Eye Society, The Laser Blast Film Society, and Tough Guy Mountain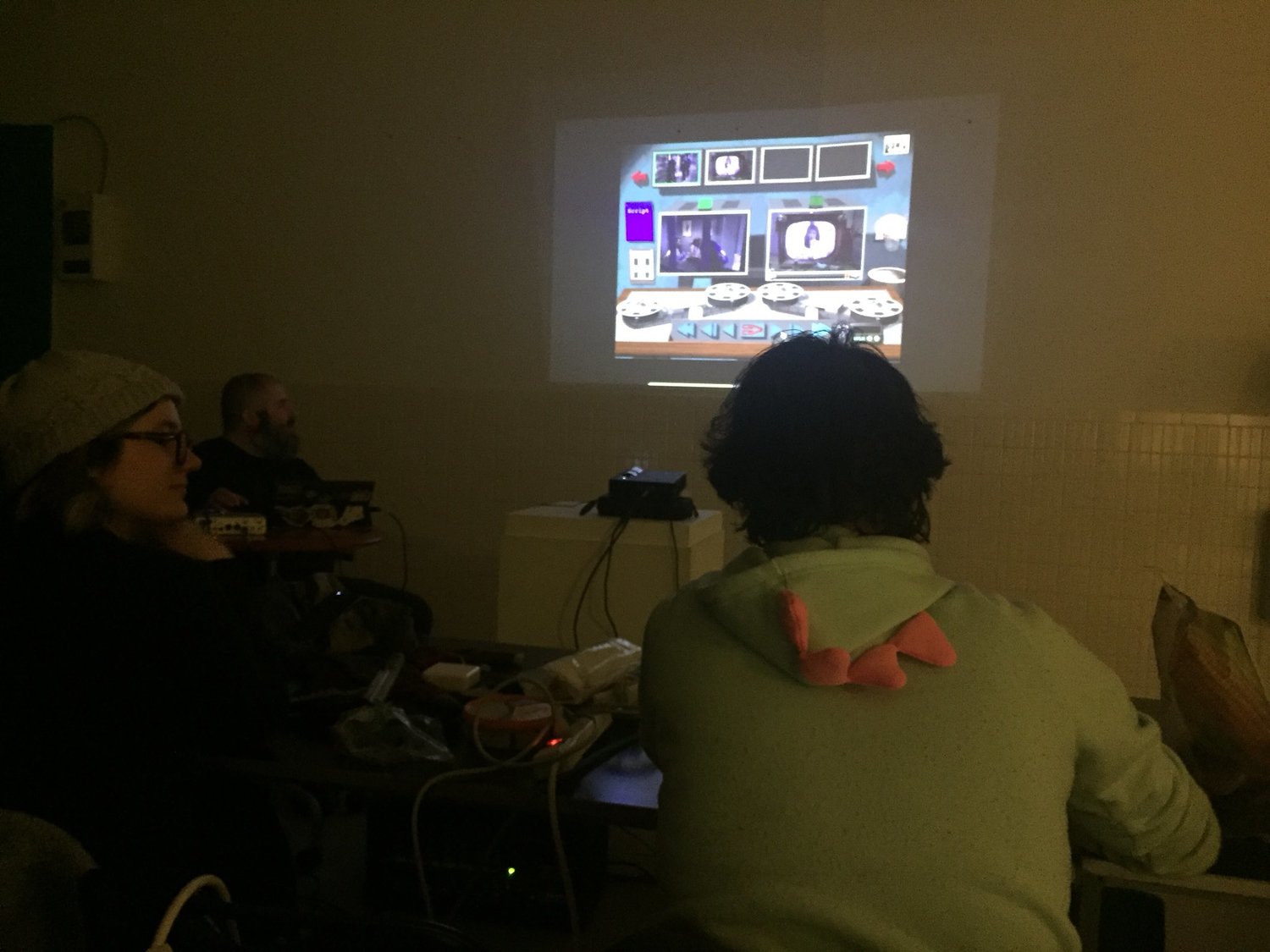 Demonstrating the user interface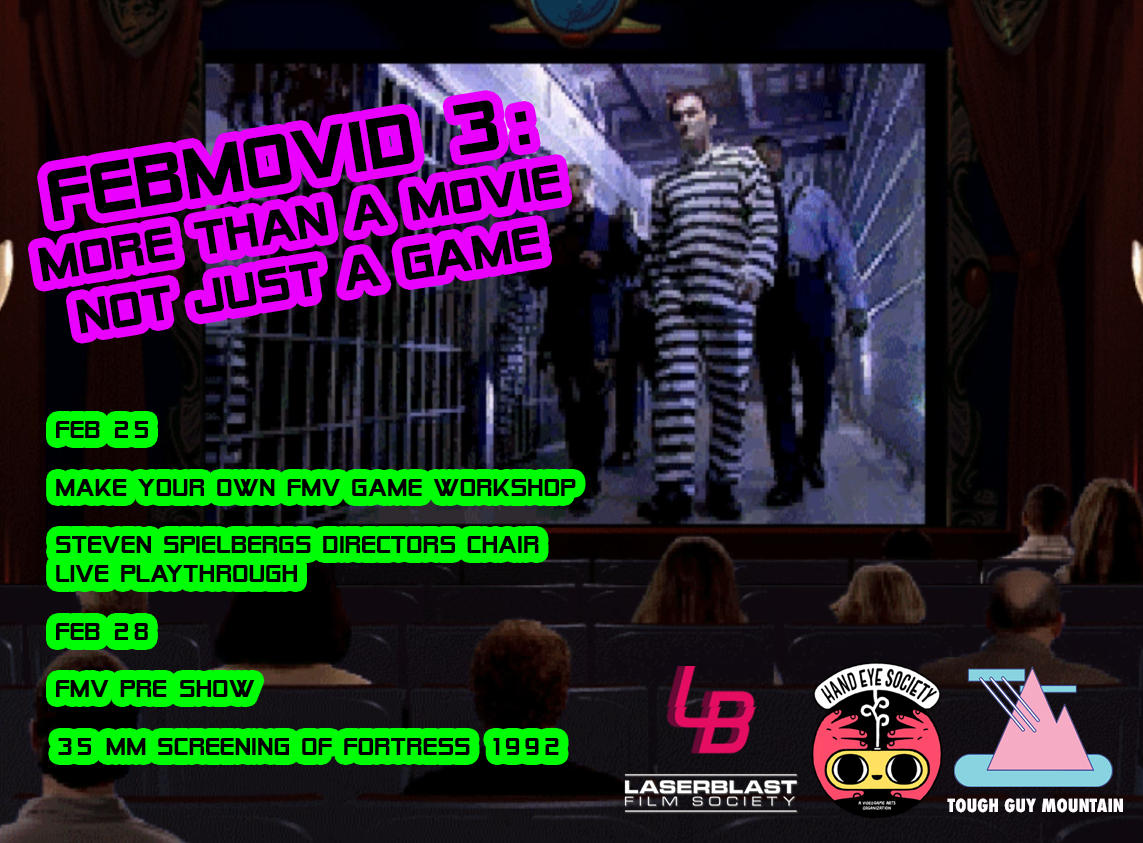 Flyer for the event