Workshop
Ladies Learning Code: 3D modelling and printing workshop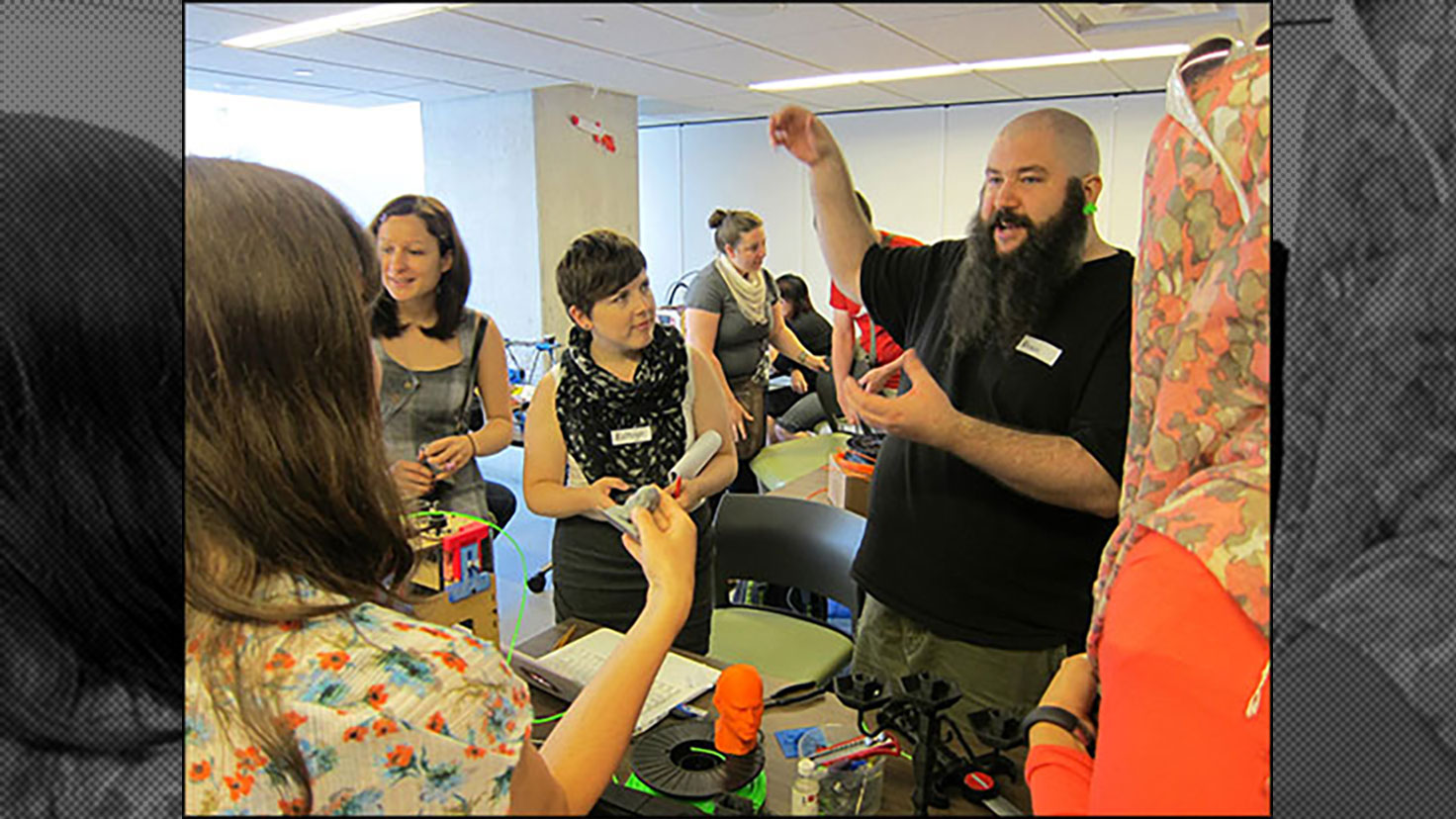 Learning 3D modelling with Meshmixer
Ladies Learning Code (now Canda Learning Code) is an organization that teaches programming and other technical skills in a beginner-friendly way.
In July 2012, they held a workshop at the TIFF Bell Lightbox to teach basic 3D modelling and 3D printing.
In the first half of the workshop, participants learned to use Autodesk Meshmixer by customizing pendants and magnets from a starting template.
The finished designs were then taken into the next room to be 3D printed, where I and others from the local community 3D printed them on the spot. We also taught how 3D printing works, and showed off sample objects.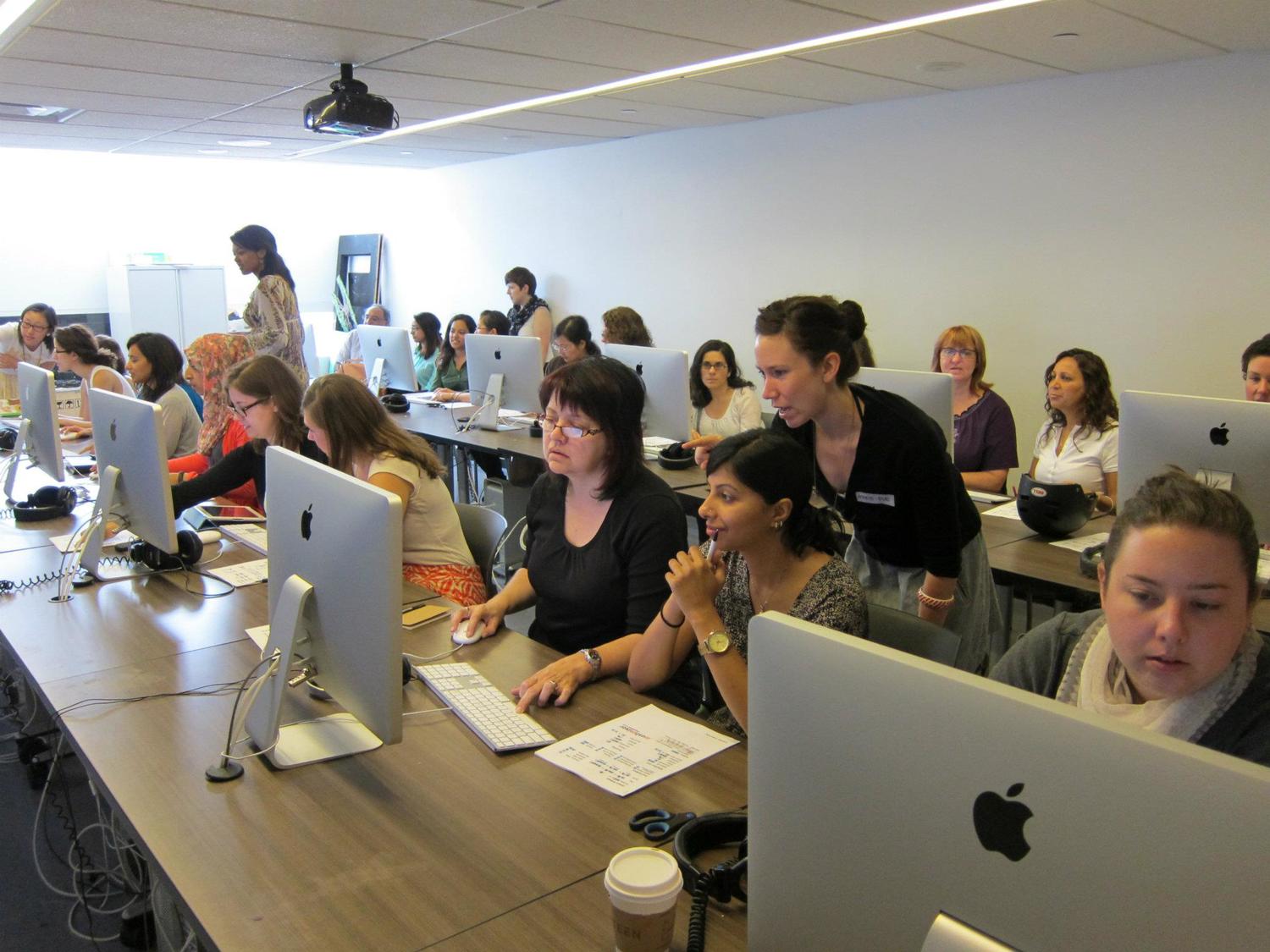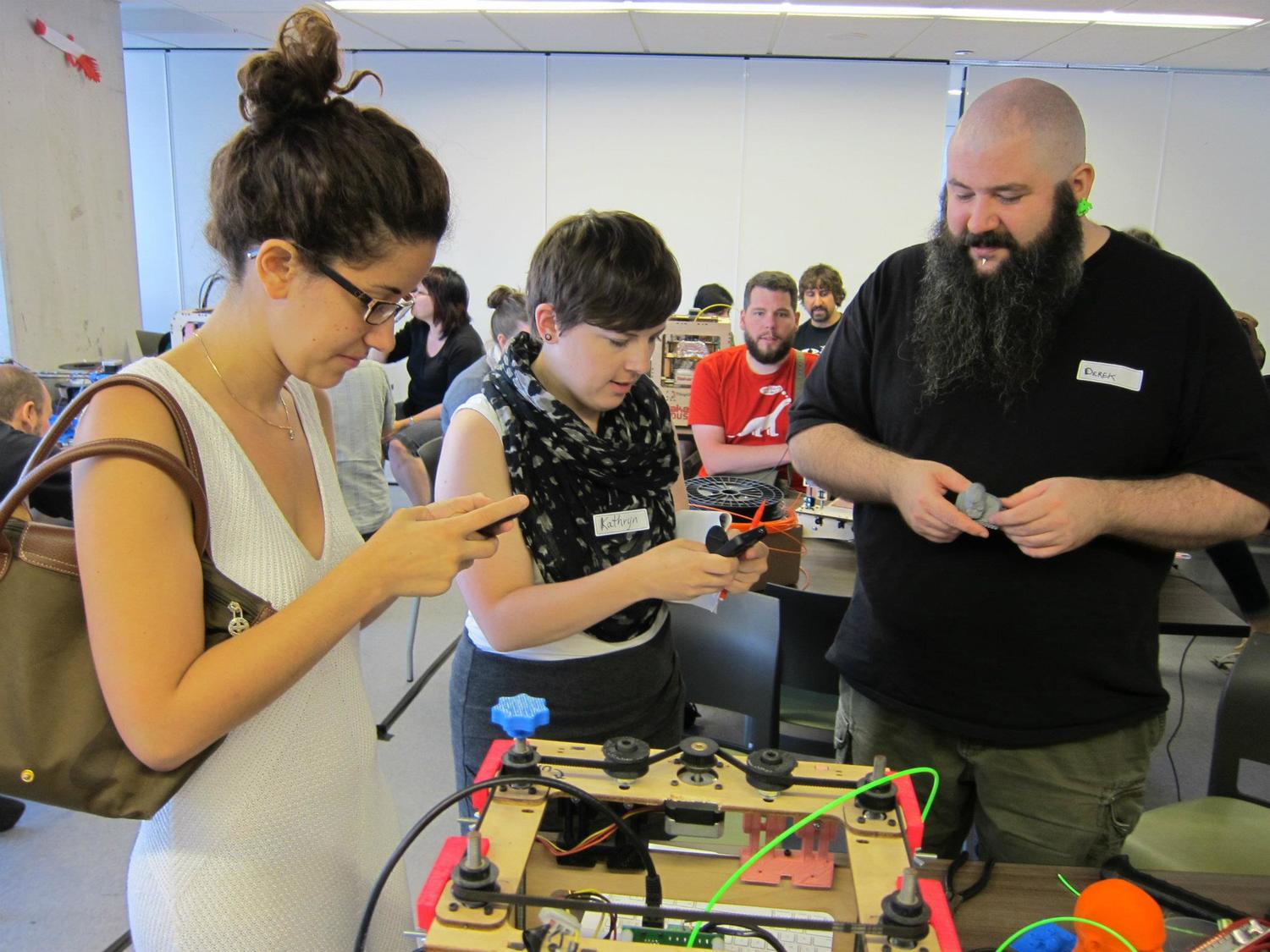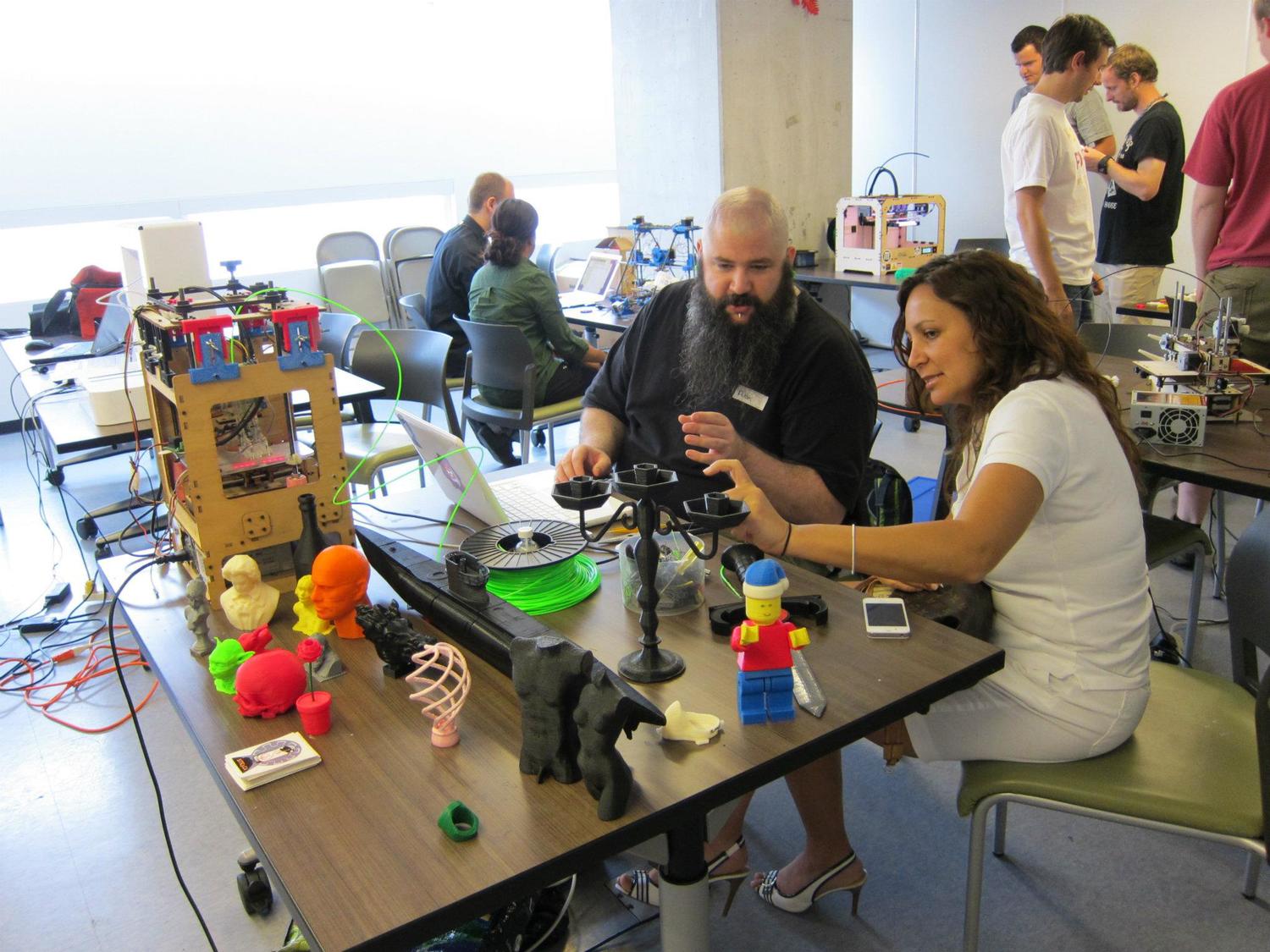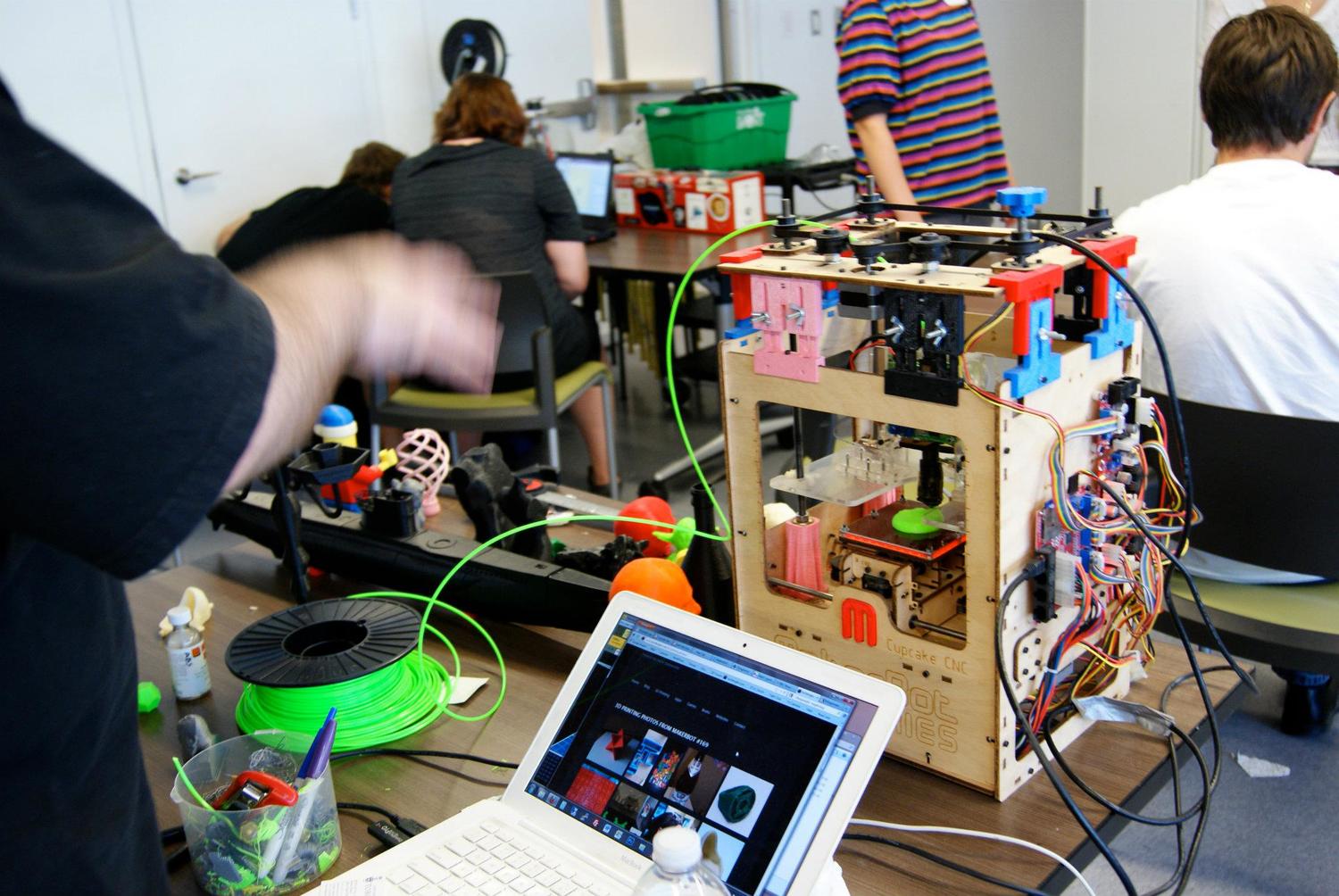 Workshop in progress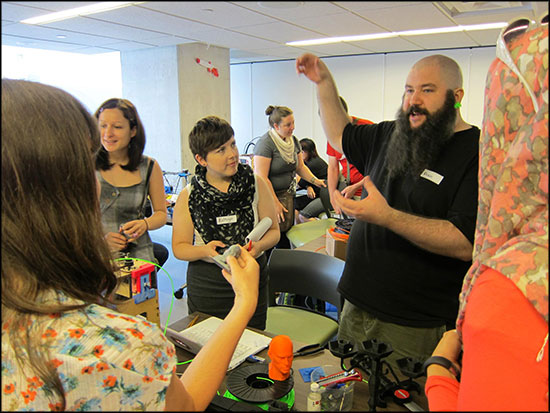 Talking with a participant