Video Game
Real Army Simulator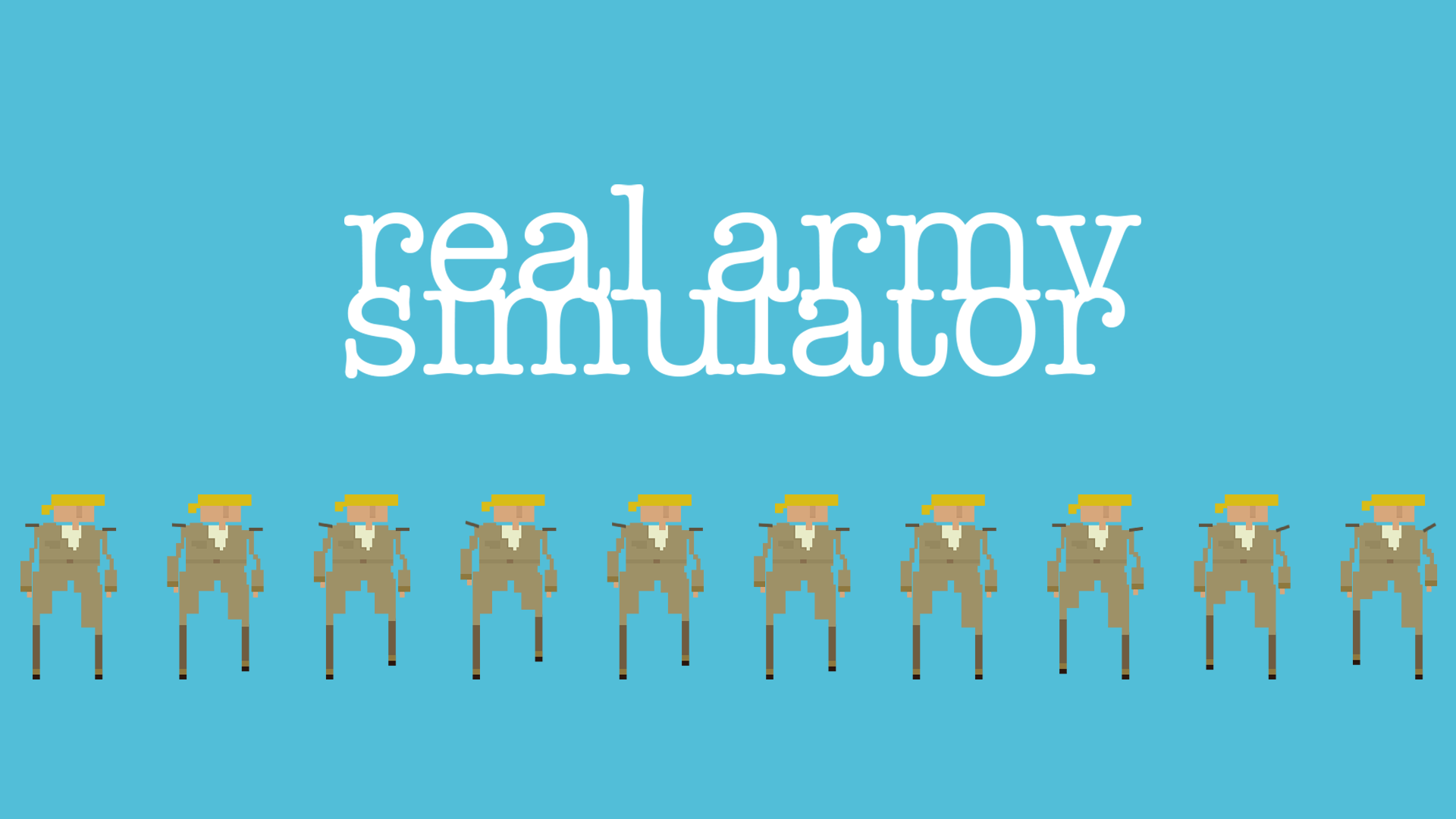 Originally created at Toronto Gane Jam 2015
Real Army Simulator is a game about military service that I originally made with Yifat Shaik for TOJam 2015. Yifat did the design and art, and I did the programming.
Real Army Simulator is a satirical choose-your-own adventure narrative game, based in part on two years' mandatory service in the Israeli Army.

It presents life in the army as being part of a large, bureaucratic, and mundane machine, rather than the glorified heroic experience often depicted in games.

– Yifat Shaik
Awards & Recognition
Official Selection QGCon (2017)
Official Selection TCAF Comics x Games (2016)
Official Selection Different Games Conference (2016)
Official Selection Bit Bazaar XXL (2015)
Official Selection Boston FIG (2015)
Official Selection Teacade (2015)
Continued development and exhibition
We continued to develop the game for a few more years. I ported it from GameMaker to Unity and started using the Yarn Spinner dialogue system.
Yifat wrote two additional episodes, and we exhibited the game at events throughout North America. Paste Magazine named Real Army Simulator one of the five best games at Boston FIG 2015.
We officially put the game on hiatus in 2019, but may come back to it someday.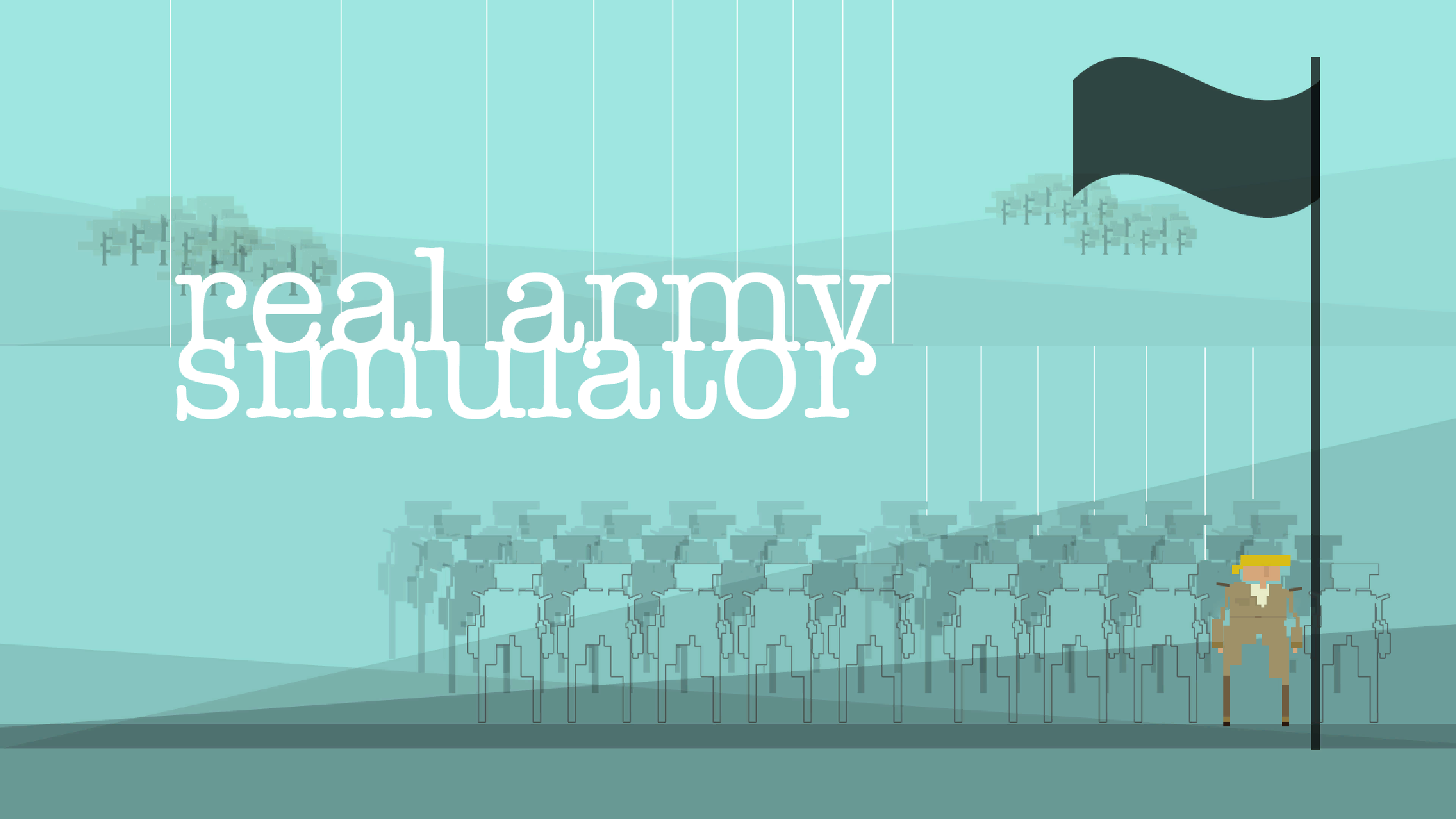 Title screen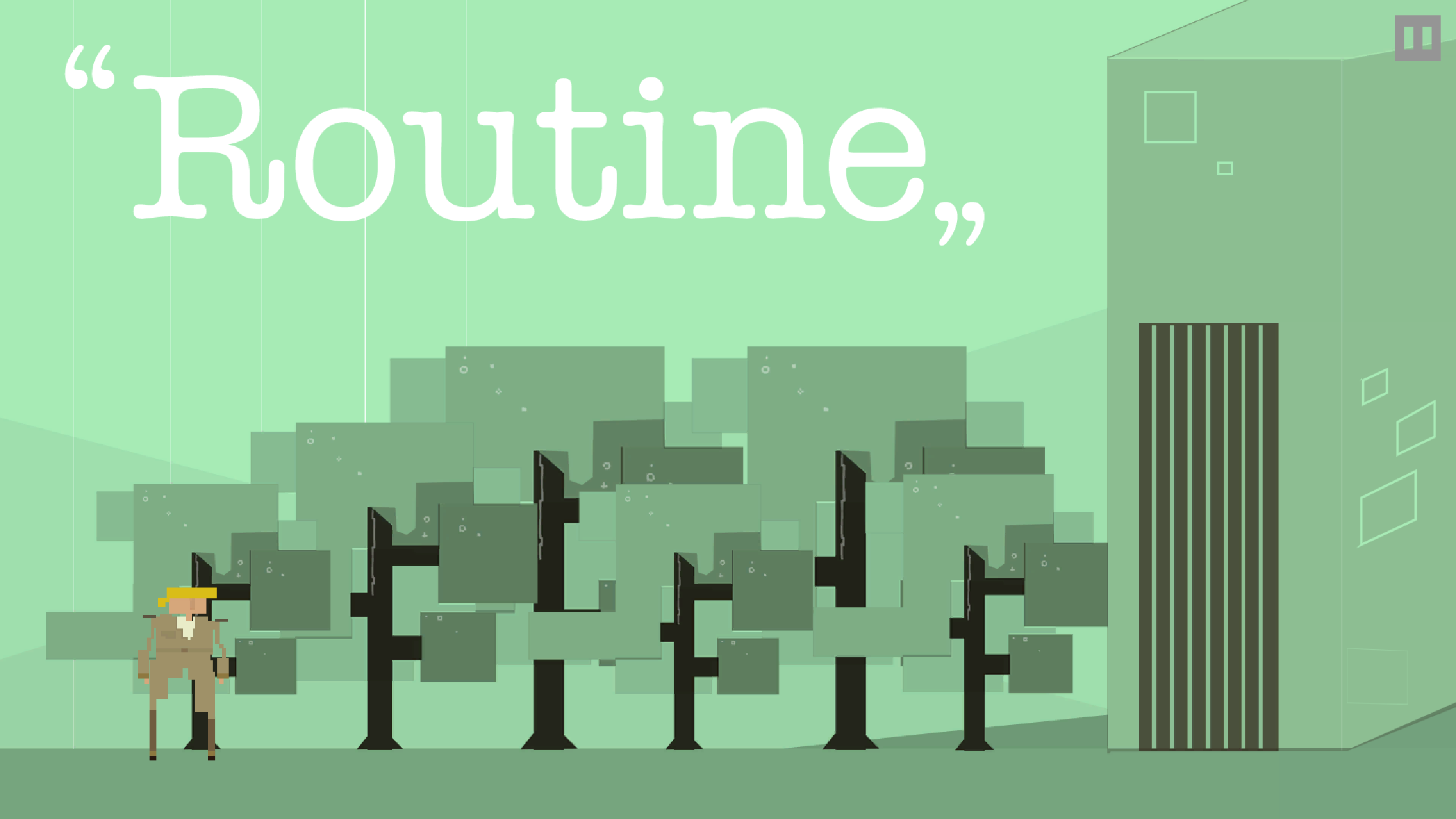 Episode 1: Routine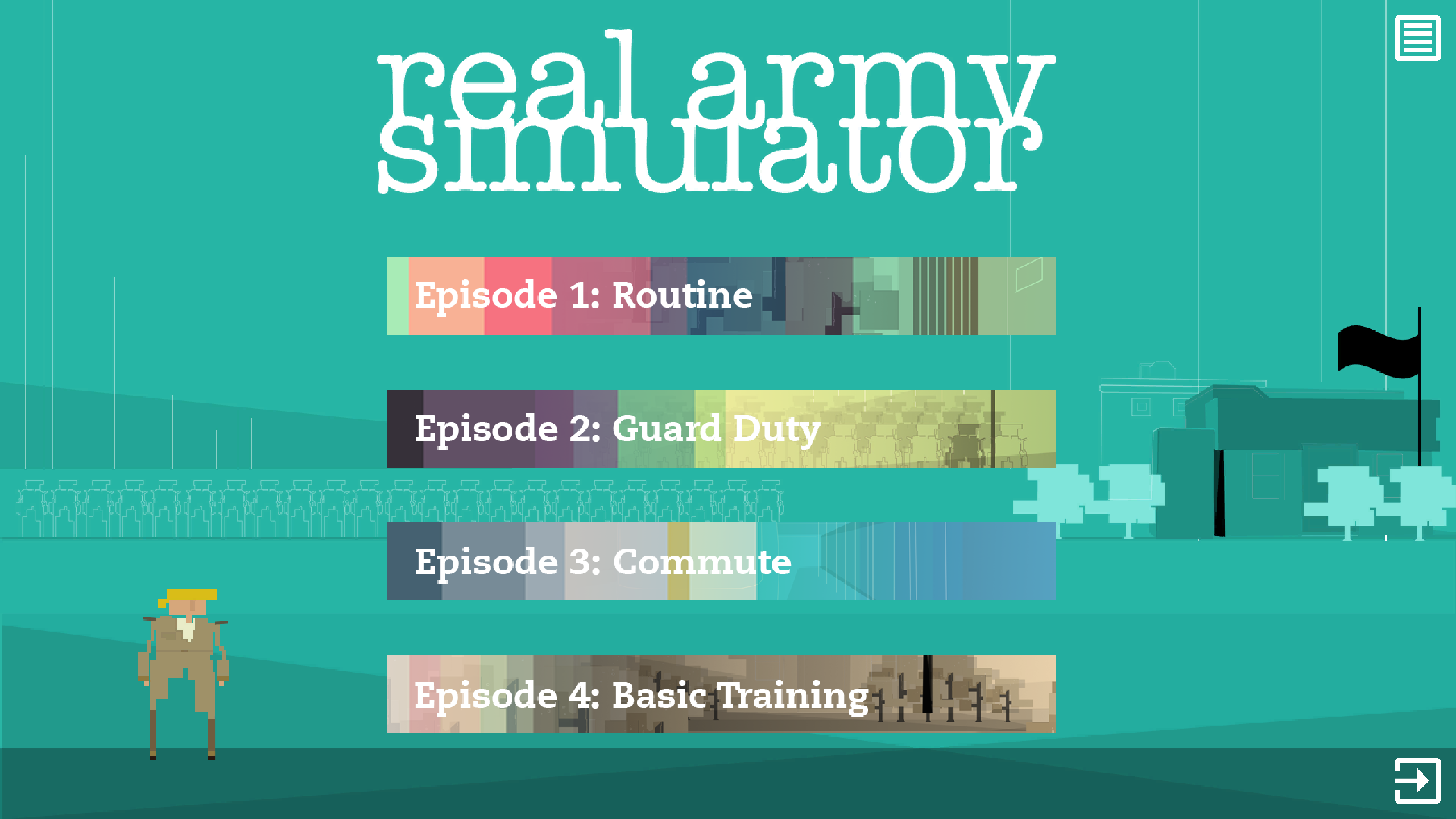 Menu screen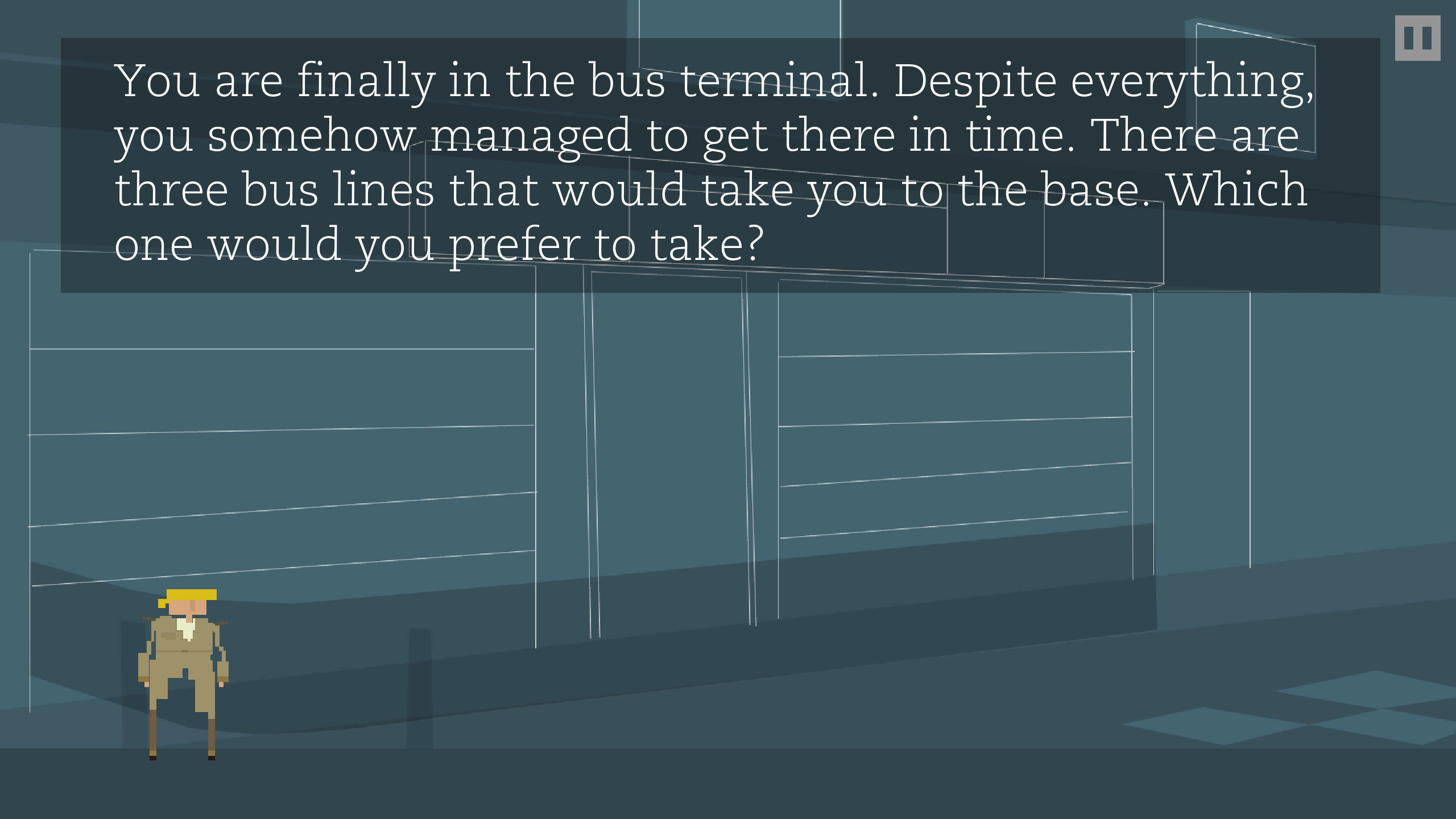 Episode 3: Commute