3D Scanning, 3D Printing
Ireland Park 3D Scan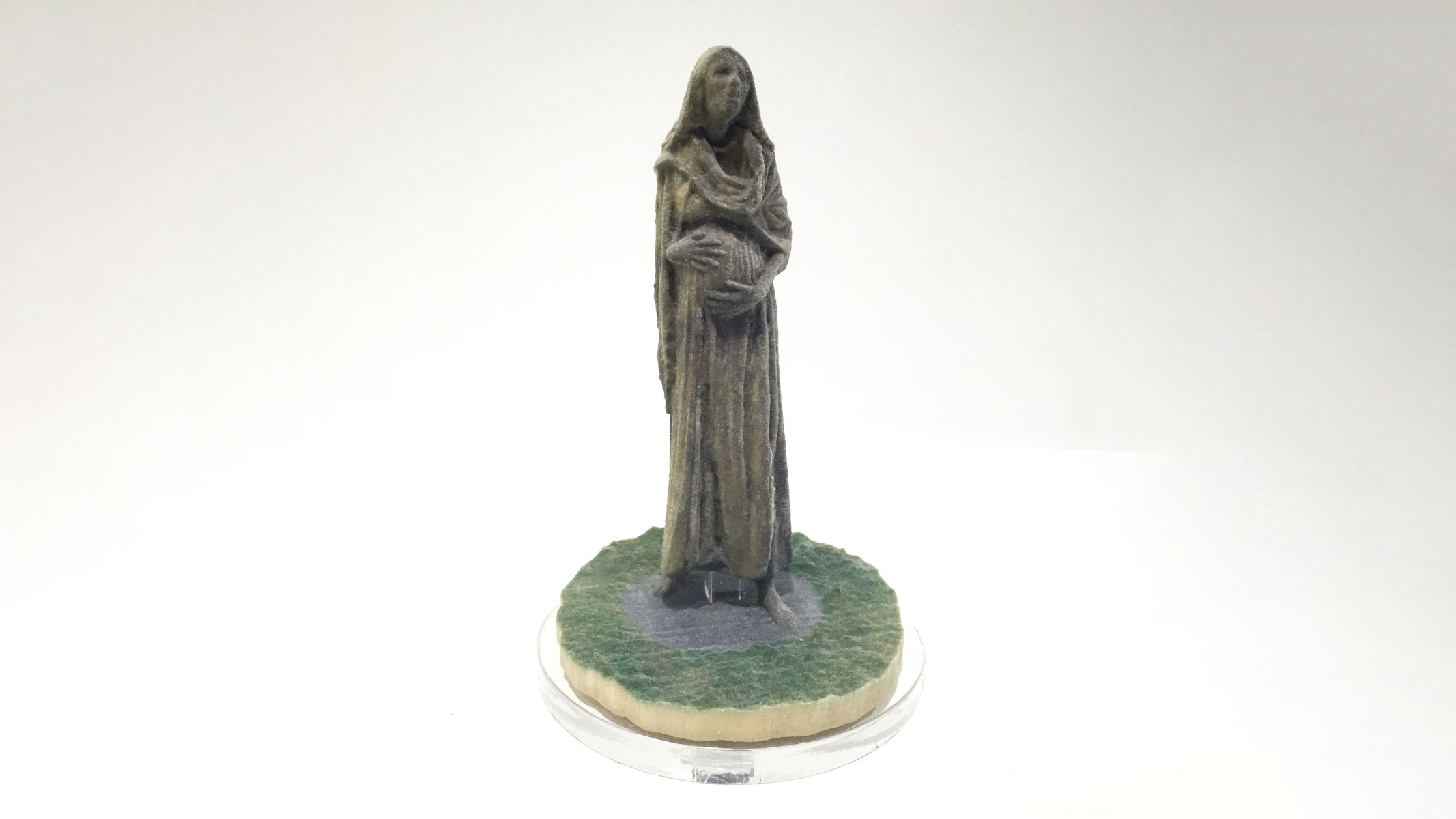 From a series of sculptures in Ireland Park
Visiting Ireland Park on Toronto's waterfront is an intense experience. The southeast corner of Bathurst Quay features a series of sculptures by Rowan Gillespie that honour the arrival of Irish Famine Migrants in Toronto.
The specific sculpture that I captured depicts new life conceived during the difficult voyage.
Technical details
For this project, I used photogrammetry, which is a 3D scanning technique that synthesizes a 3D model from many overlapping photographs of a subject, taken from various angles.
In this case, I used Autodesk ReCap 360 to create the model, and a combination of Meshmixer and Blender to repair, simplify, and prepare the model for 3D printing.
The 3D print was done using a ProJet 4500, which is an industrial 3D printer that uses a plastic powder as its medium. The printer outputs a thin layer of powder, and then colours and fuses the particles that correspond to a particular "slice" of the model.
By repeating that process, a full model is built layer-by-layer and then extracted from the bed of loose powder. Any powder that remains stuck to the model is removed using an air tool and brush, and finally the model is cured with heat to harden it.
The material used by the ProJet 4500 is soft compared to other powder-based solutions, so it was necessary to laser cut an acylic base that included a support beam to keep the model in a vertical position.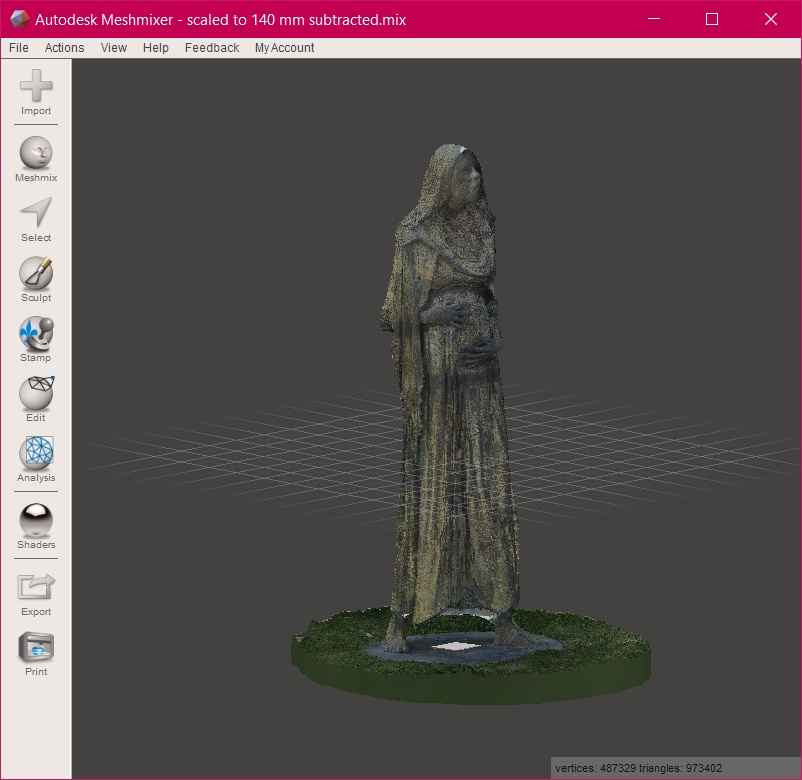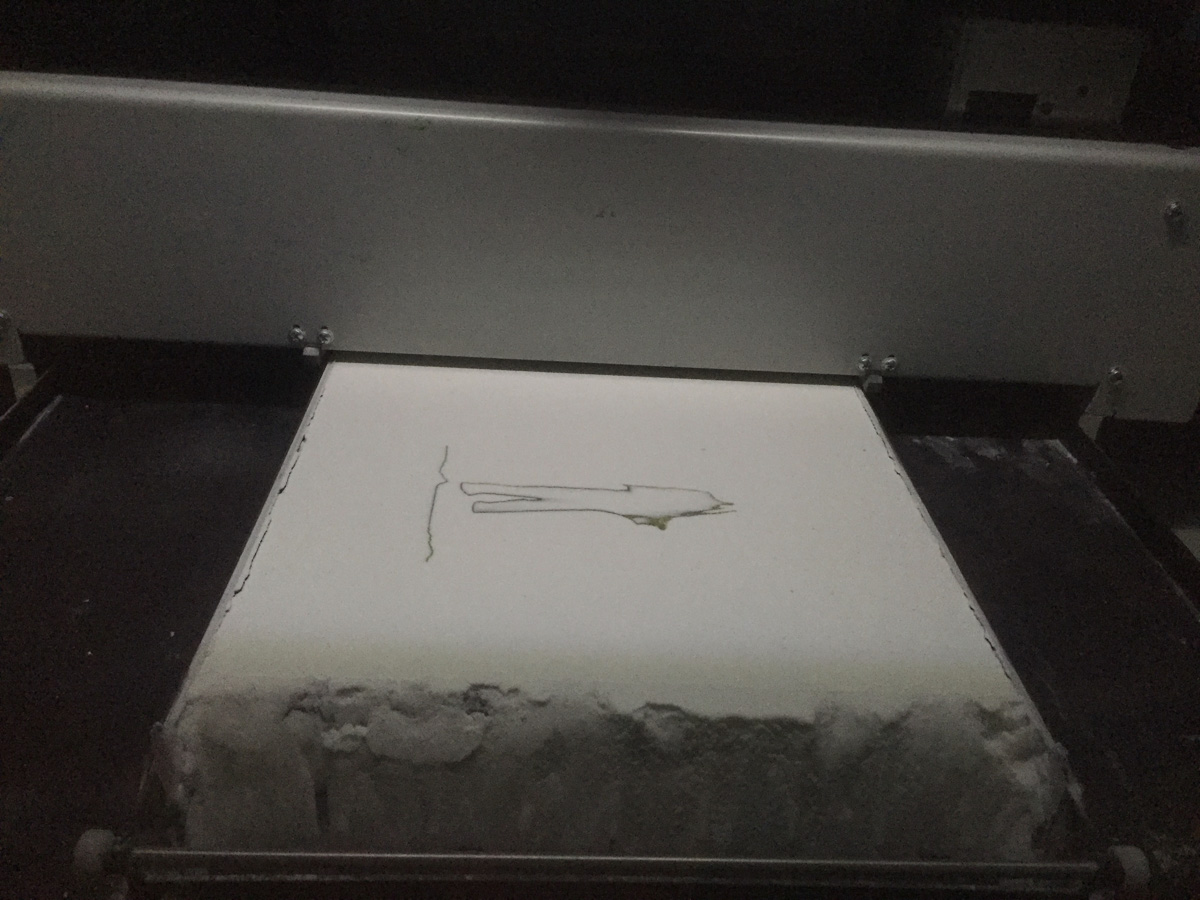 Final 3D model in Meshmixer, and mid-production inside the 3D printer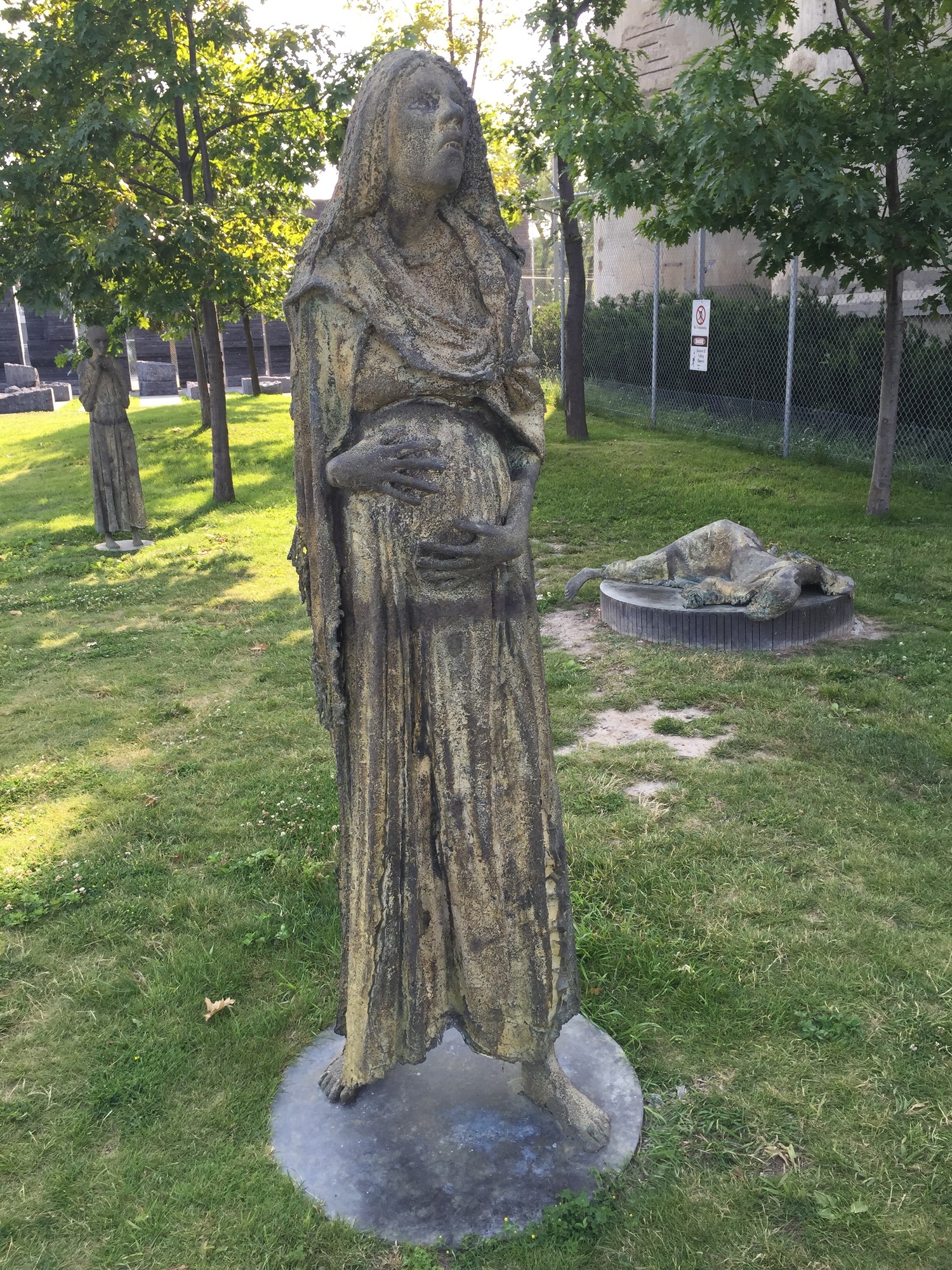 The original sculpture by Rowan Gillespie, in Toronto's Ireland Park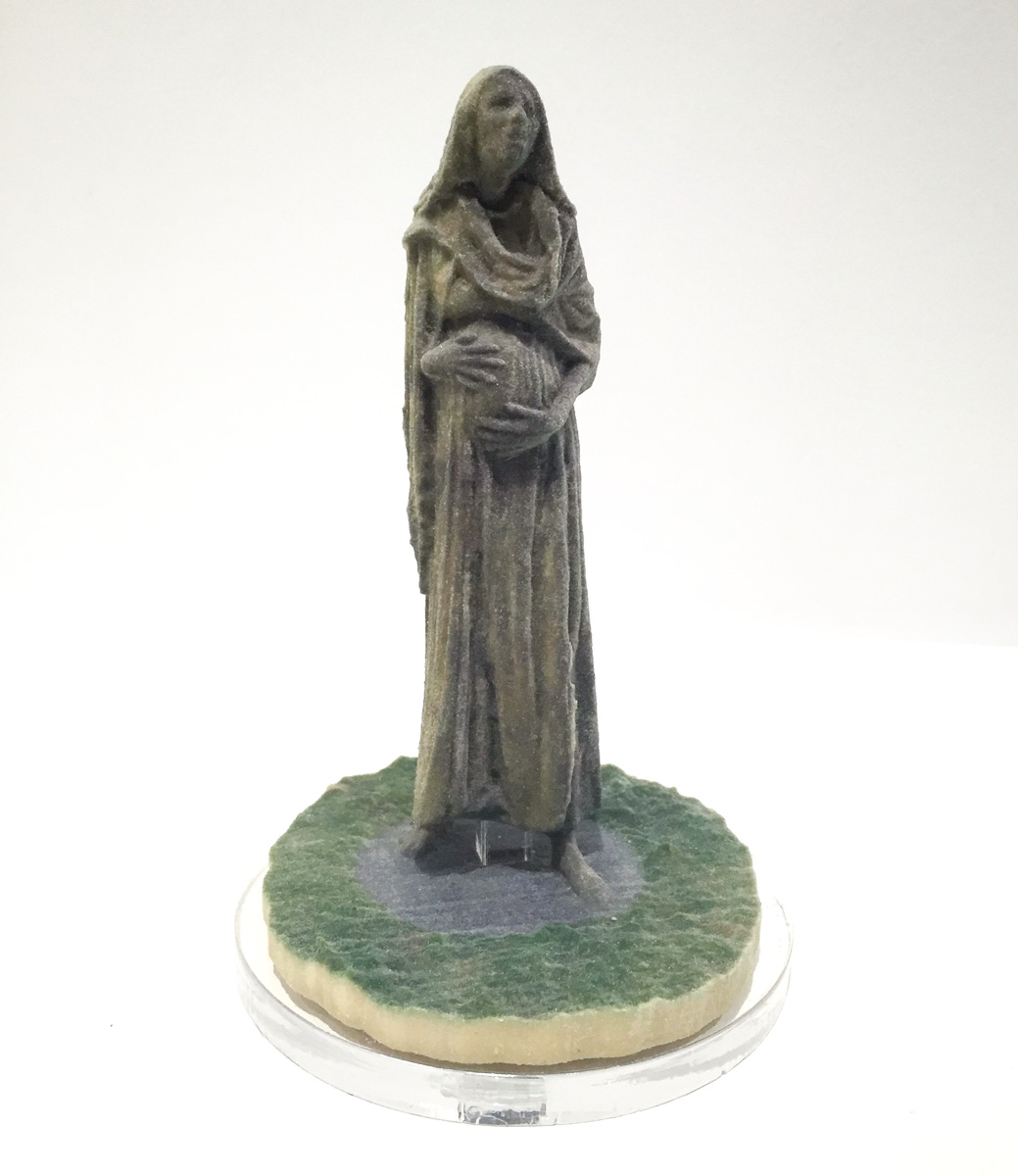 The final piece with laser cut acrylic base