Browser Extension
Alternate Tab Order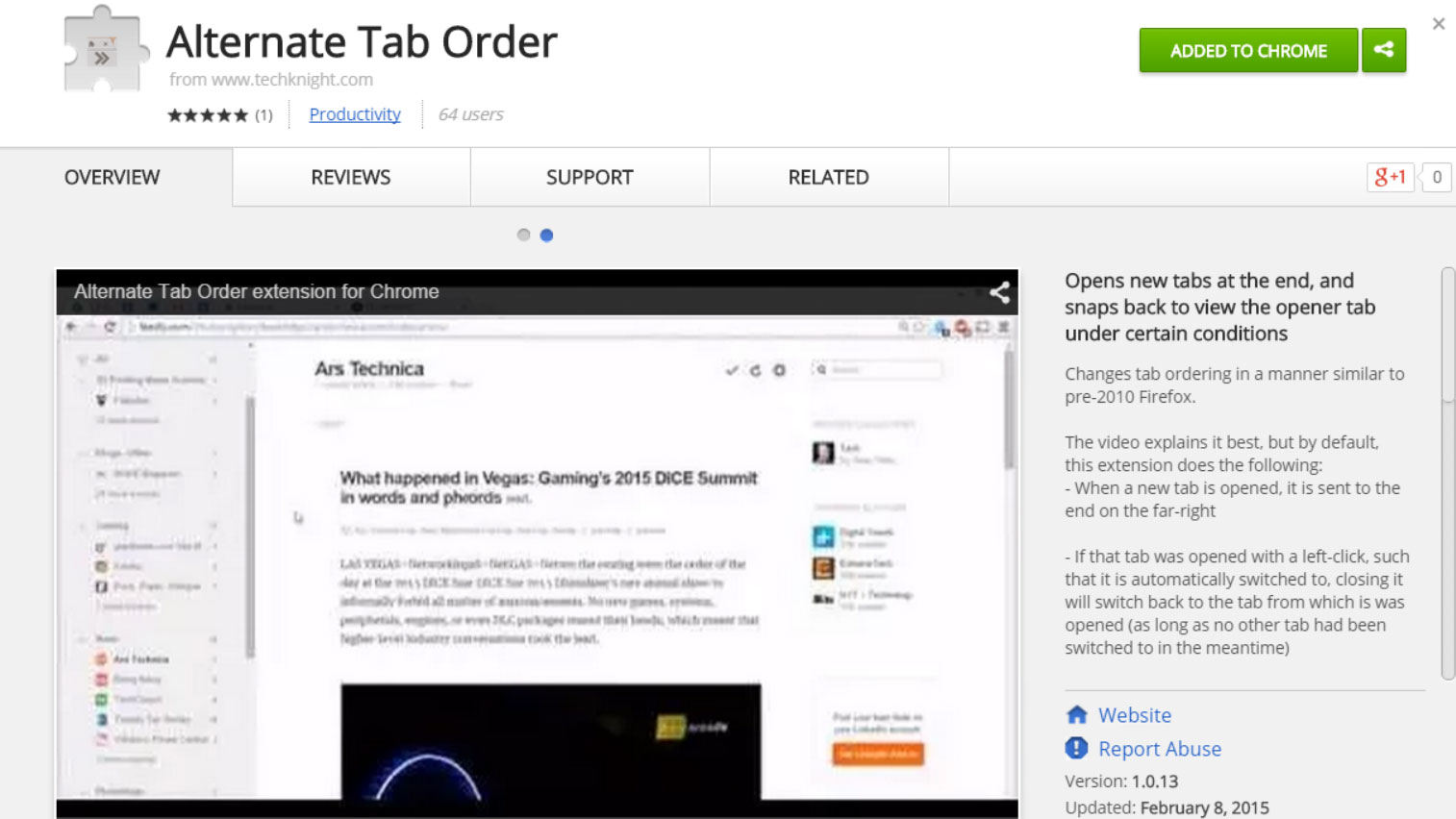 Tab opening behaviour similar to pre-2010 Firefox
I have a strong preference for the way that web browsers used to open tabs: at the end of the stack, on the right-hand side of the tab bar.
Over time, web browsers shifted to opening tabs immediately to the right of the current tab, and lost built-in options to adjust this.
The extension is just a few lines of JavaScipt that I've kept available on the Chrome Web Store, making minimal updates as needed to comply with API and policy changes. As of 2023, it has over 5000 users.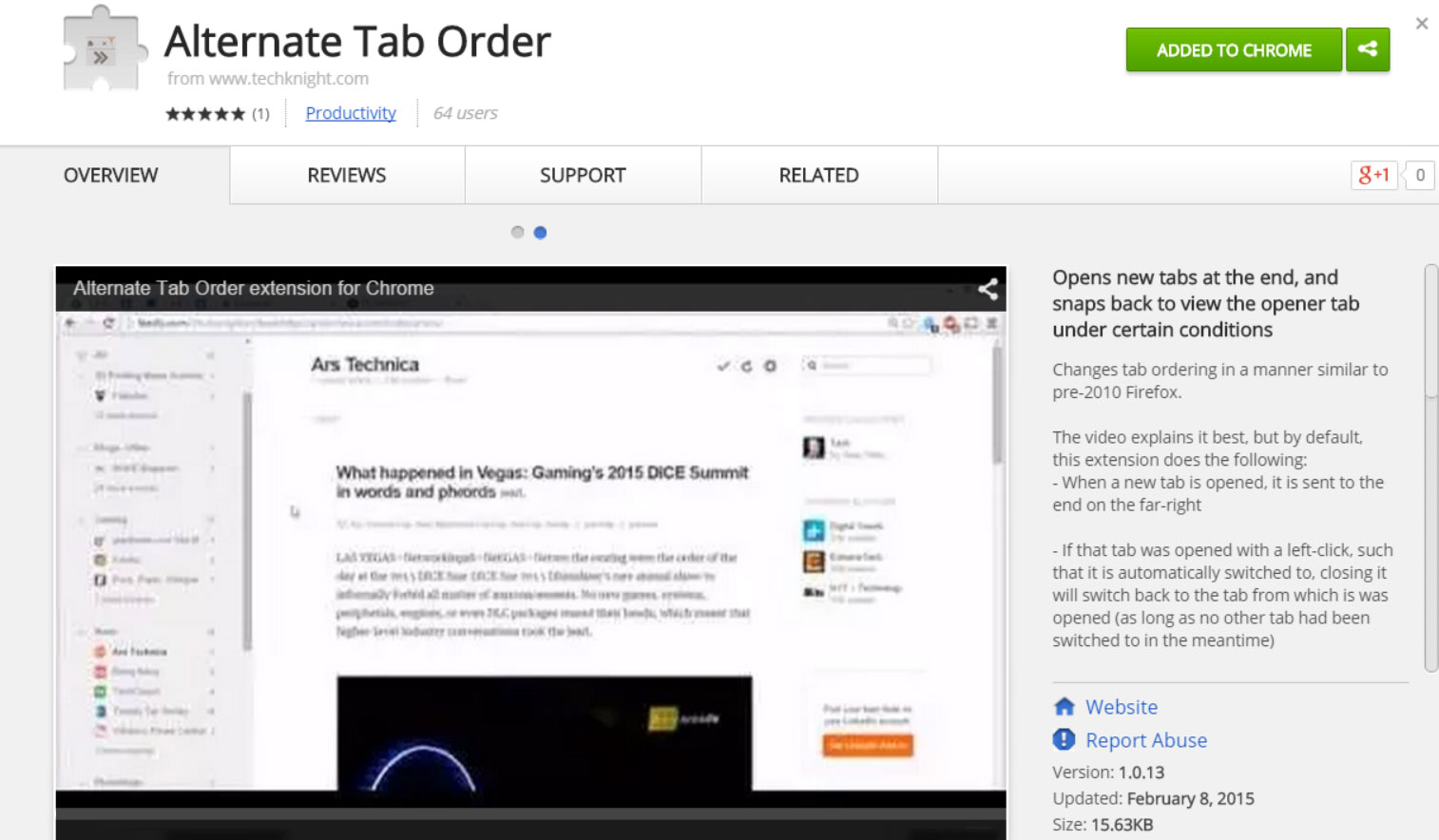 Screenshot of Alternate Tab Order on the Chrome Web Store