3D Printing
Alexander the Great for MakerBot Cupcake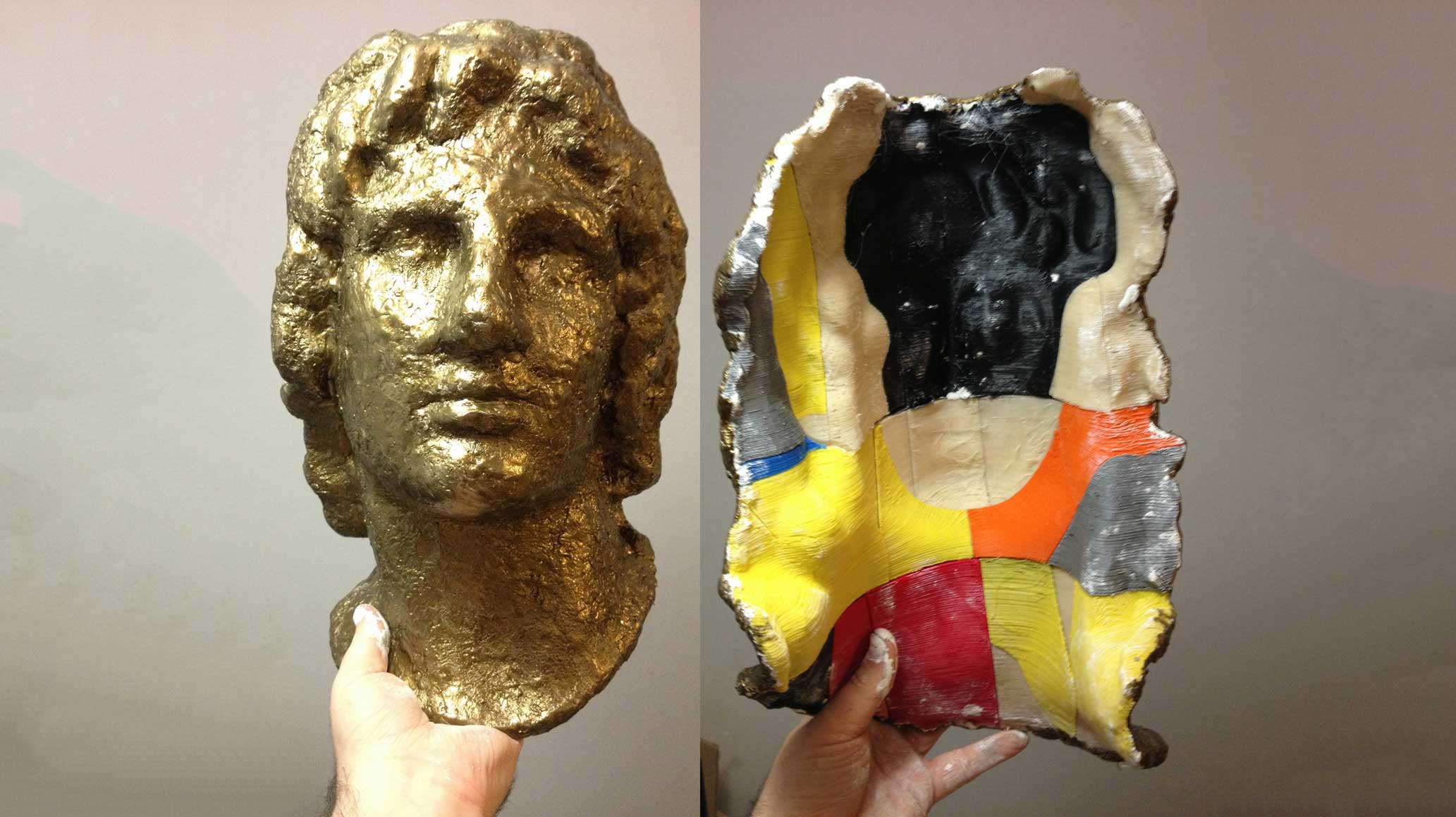 Assembled from many pieces
I'm writing a new summary of this project here in 2023, thinking back to what it was like in 2012.
At the time, I'd had a couple of years experience with 3D printing, using MakerBot's first build-it-yourself 3D printer kit known as the MakerBot Cupcake.
The Cupcake isn't remembered for its reliability and accuracy, but with care it could produce some reasonable results for something made of balsa wood and a whole lot of wires. (In fact, Hackaday even deemed it newsworthy to report on one still working in 2017!)
At the time, I wasn't in a position to upgrade to one of the newer 3D printers. So I focused on making things that felt like they shouldn't be possible on the Cupcake. That culminated in this project, which is based on a 3D scan by artist Cosmo Wenman.
The original 3D scan was distributed as both a whole model, and as a series of smaller parts. However, even those pieces were too large for the Cupcake to build, so I took the original and divided it into very narrow parts that I could produce and assemble.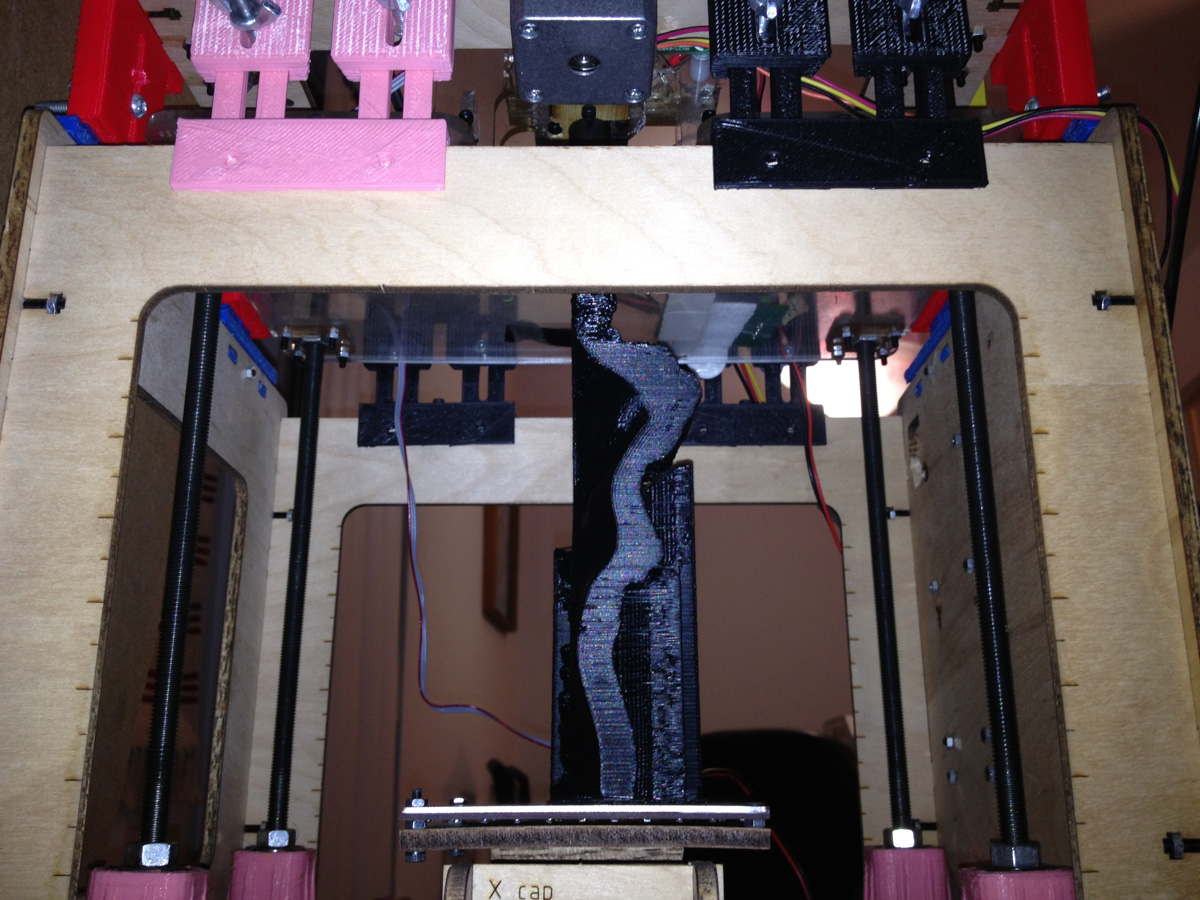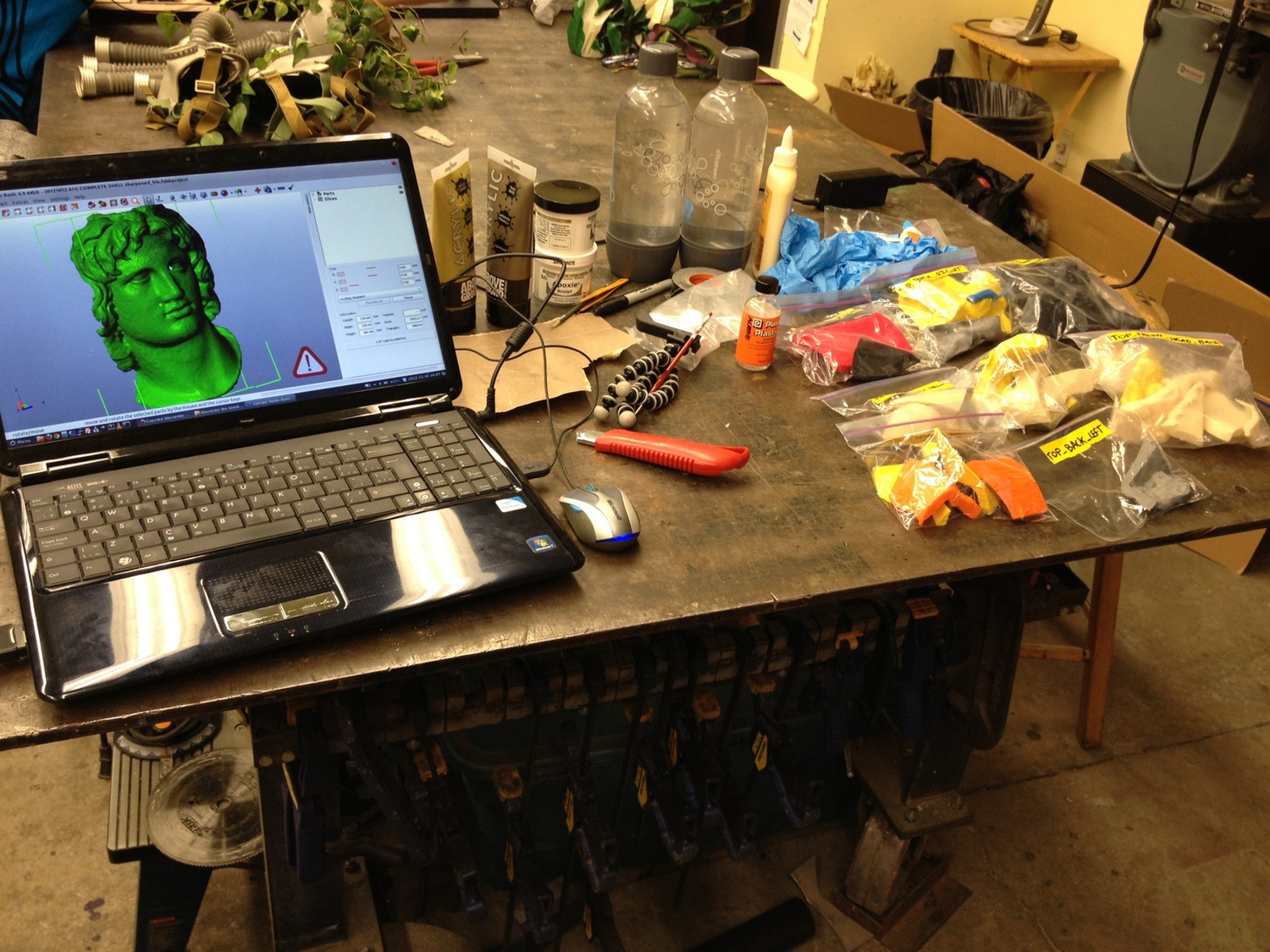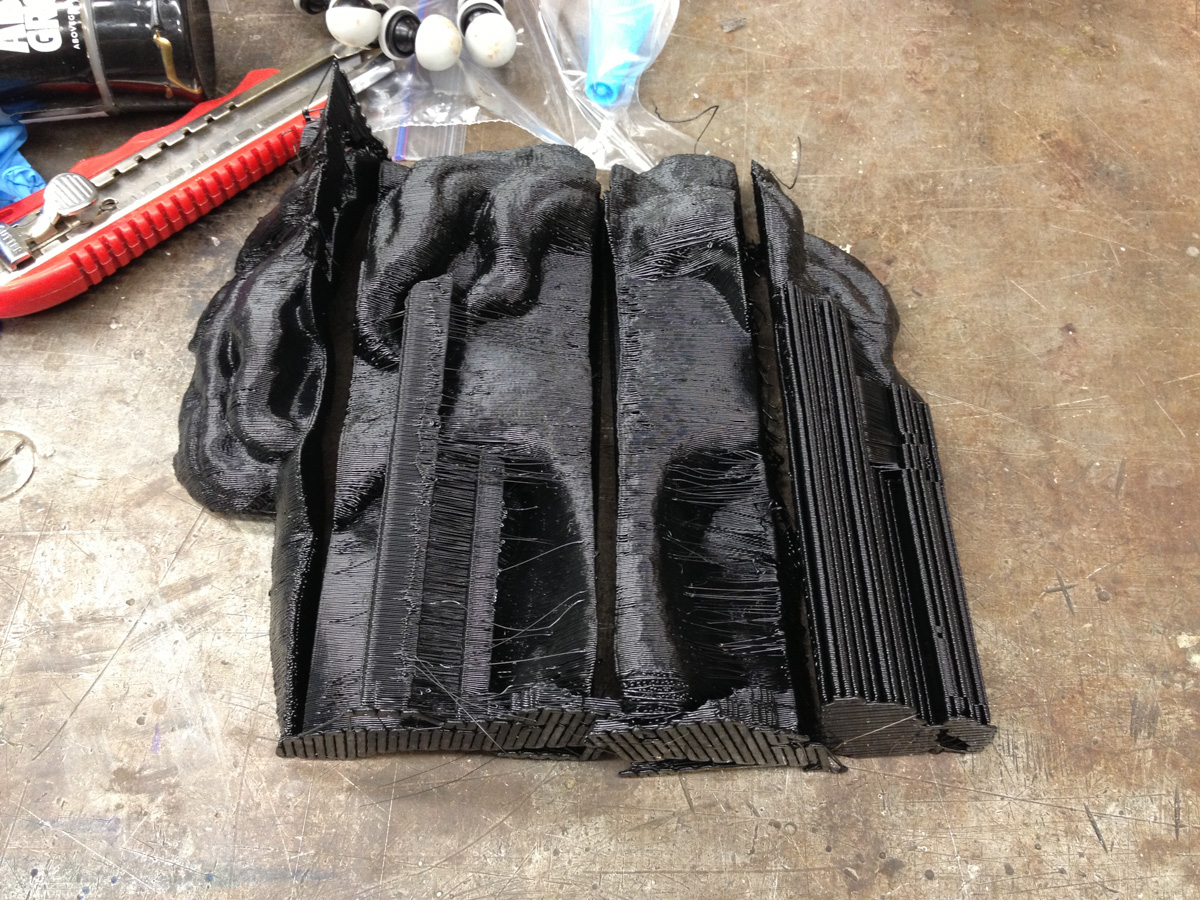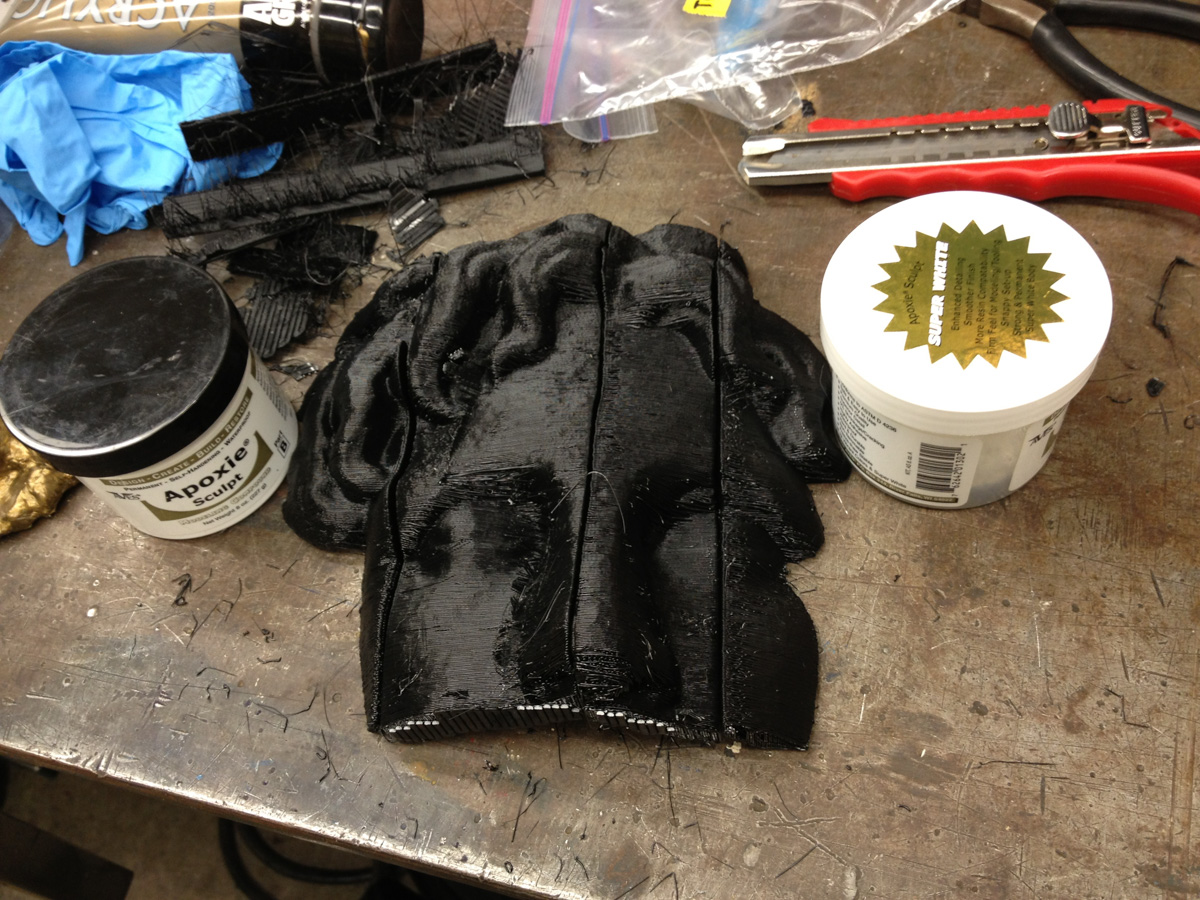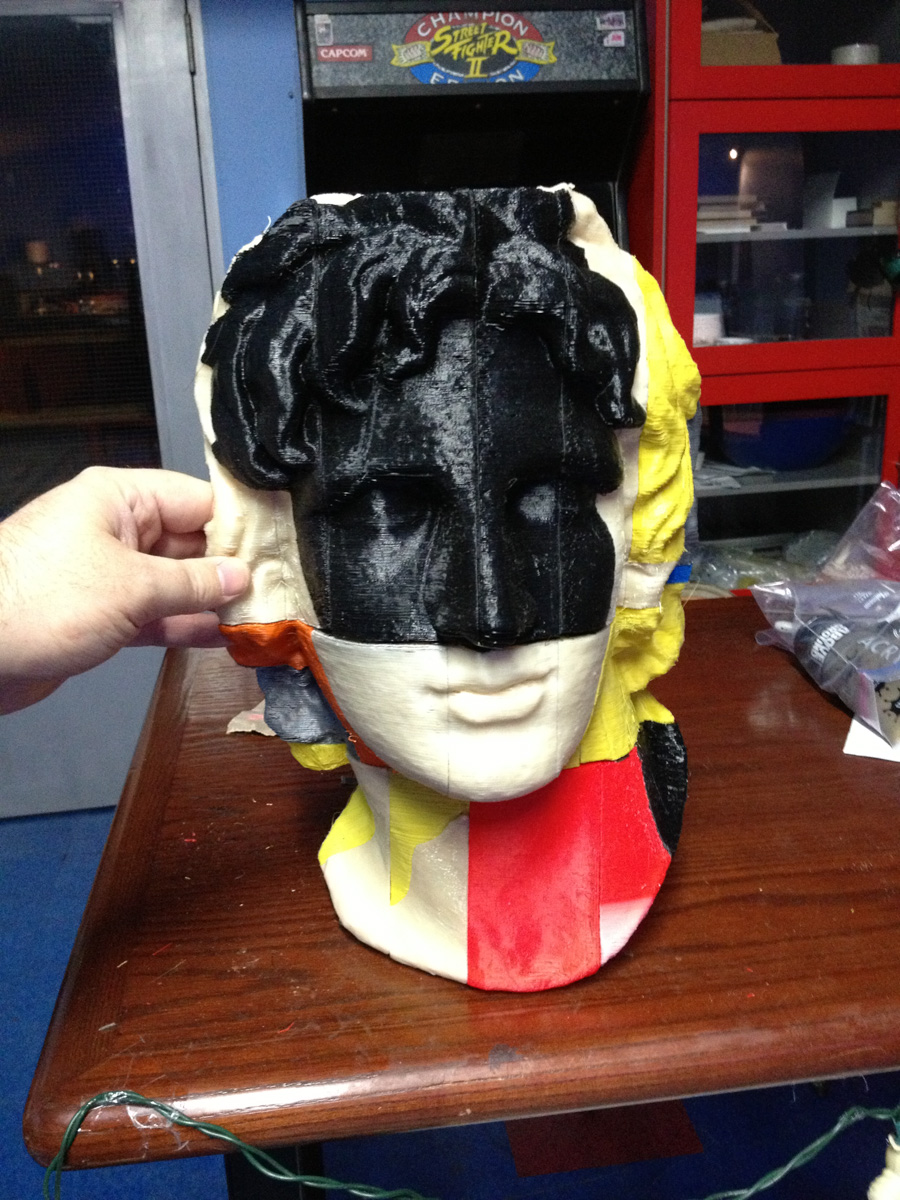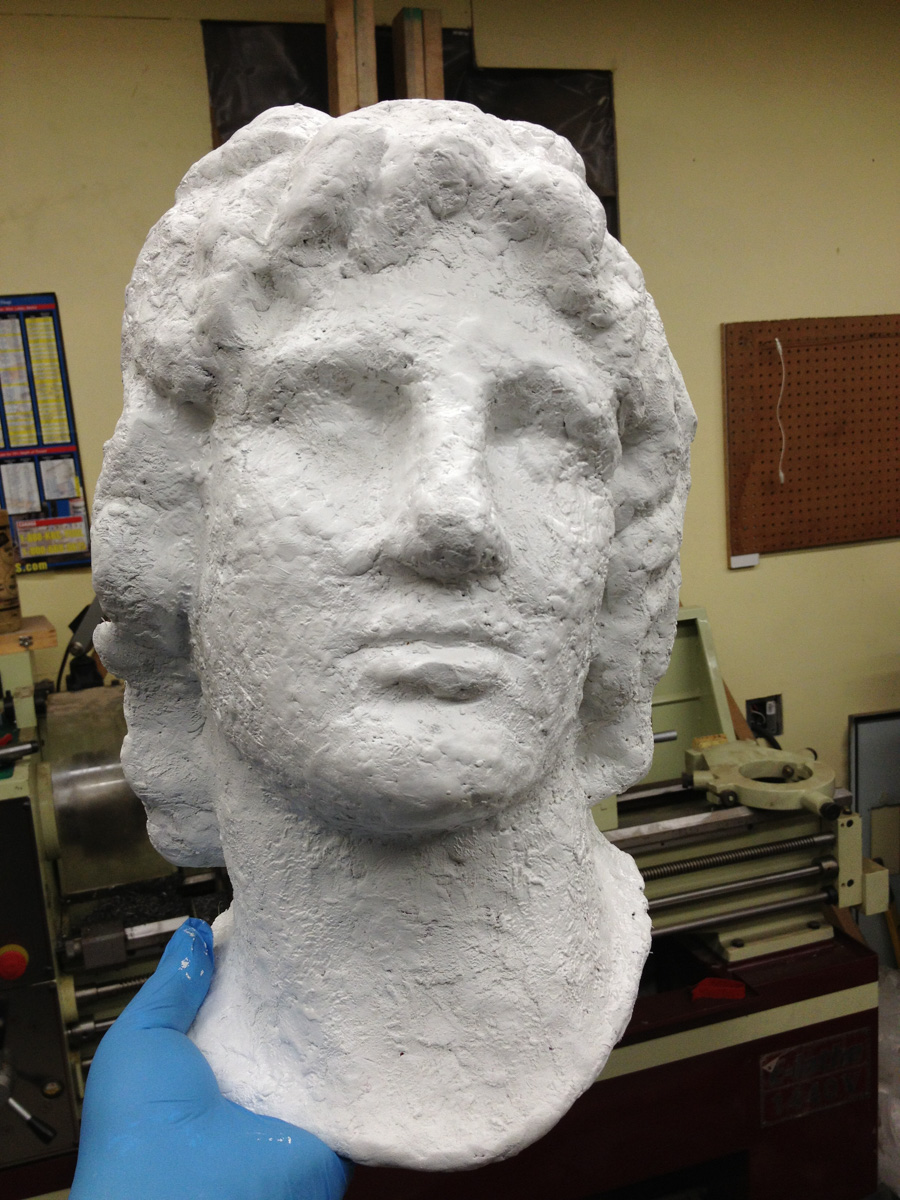 3D printing, cleanup, assembly, and finishing work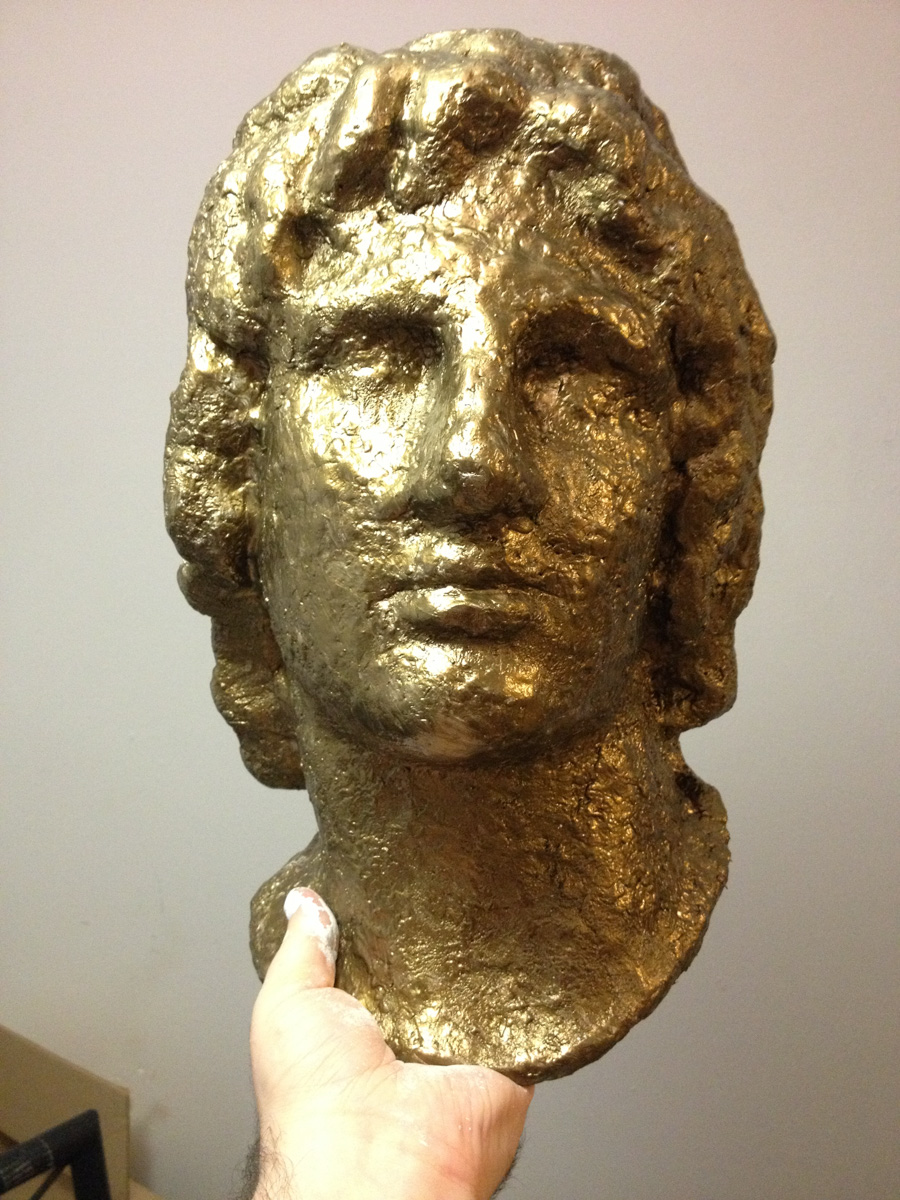 The finished piece