Misc
Diablo 3 Glowing Soulstone Modification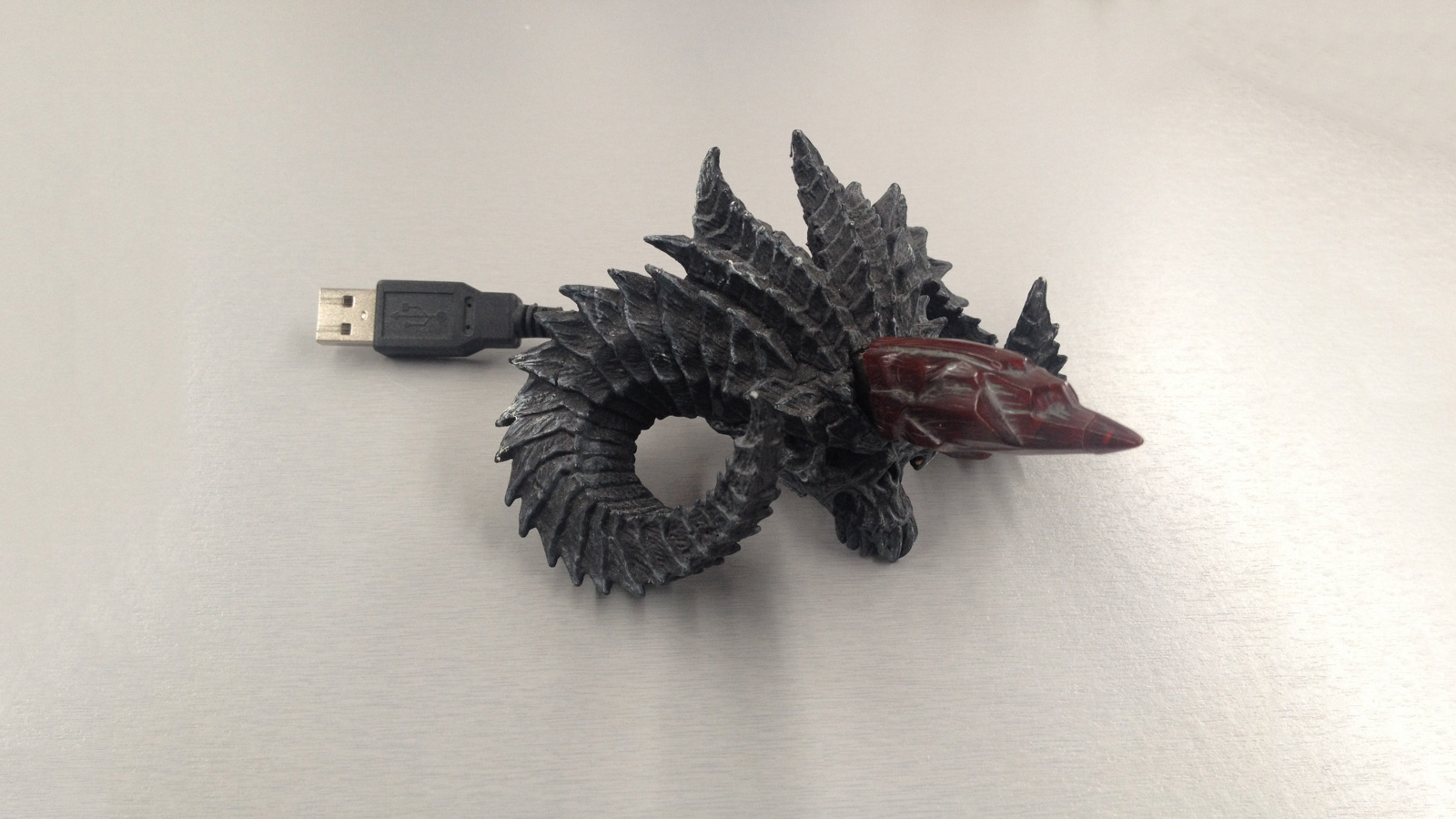 Wait, it doesn't light up in the skull?
The special edition of Diablo 3 came with a fun promotional item: a glowing "soulstone" USB flash drive that plugs into a small skull statue. The problem is, the soulstone has to be removed from the skull and plugged into a computer in order for it to glow.
I fixed things so that the skull itself is modded to be a USB device that plugs into a computer. Now when the soulstone is plugged into the skull, it lights up and becomes available as a storage device.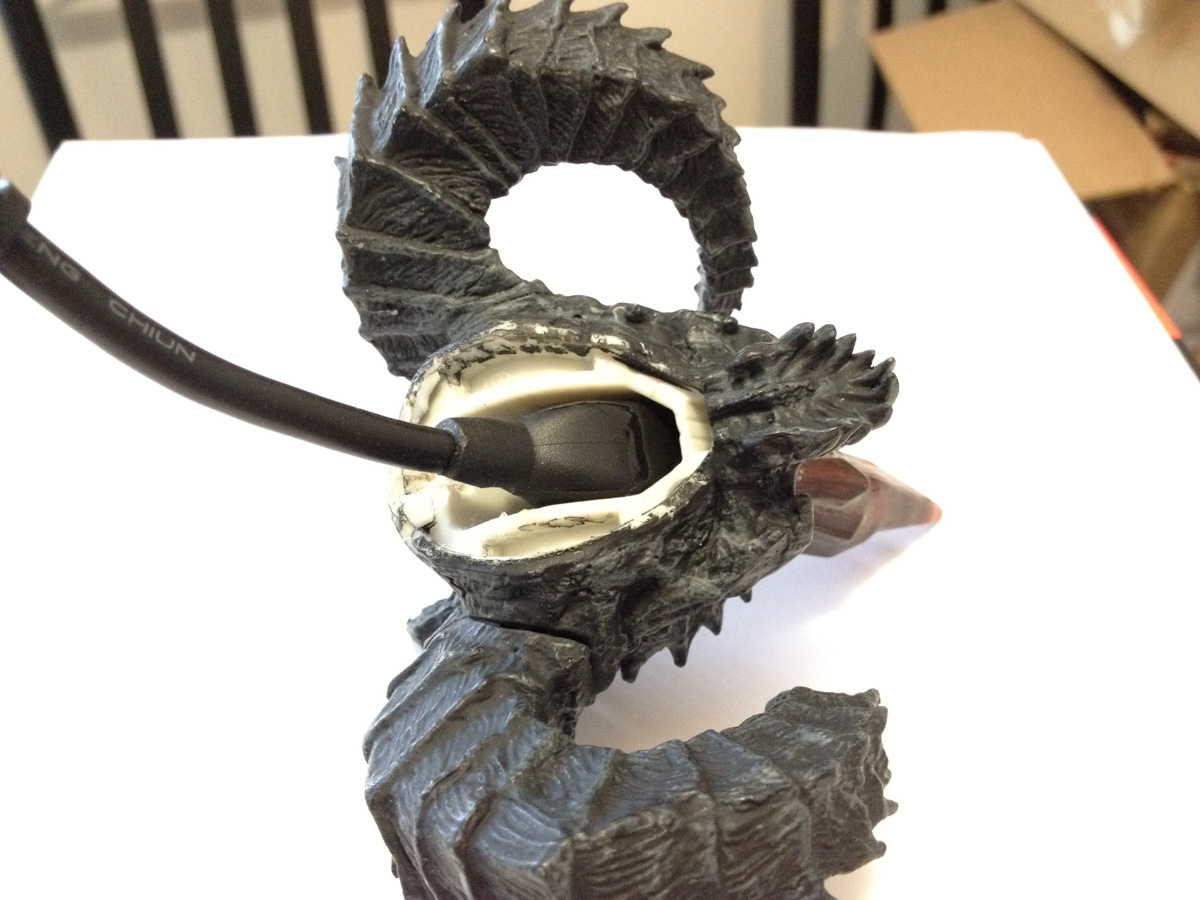 USB connector installed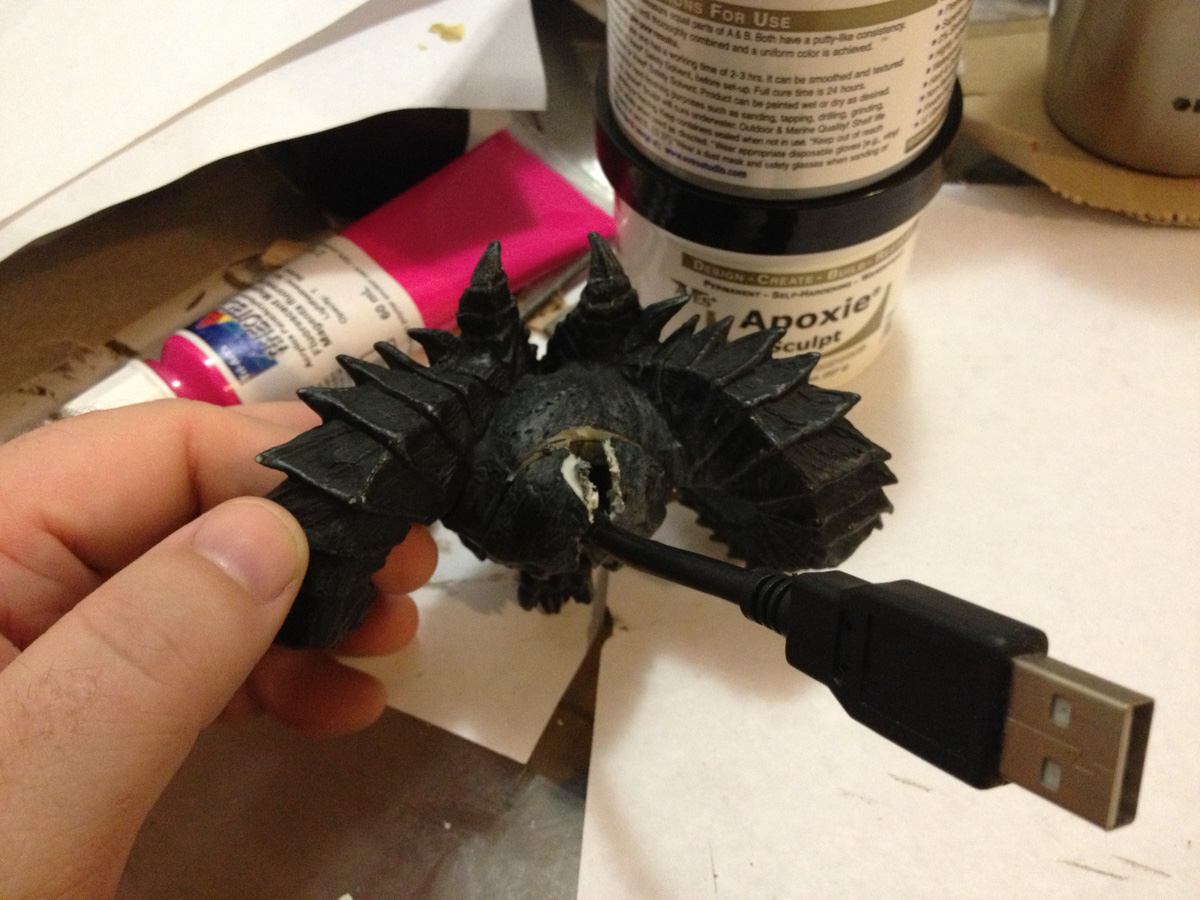 Rear of skull replaced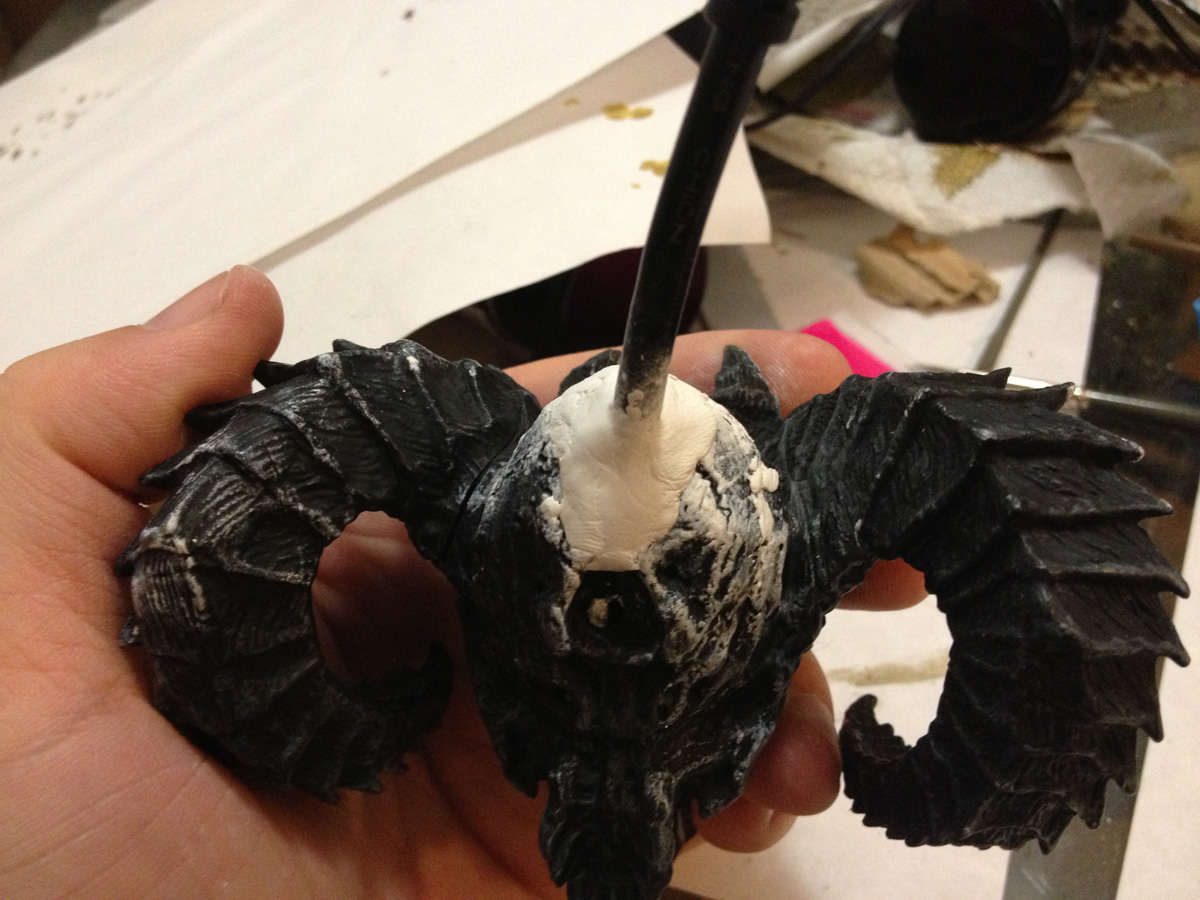 Adding filler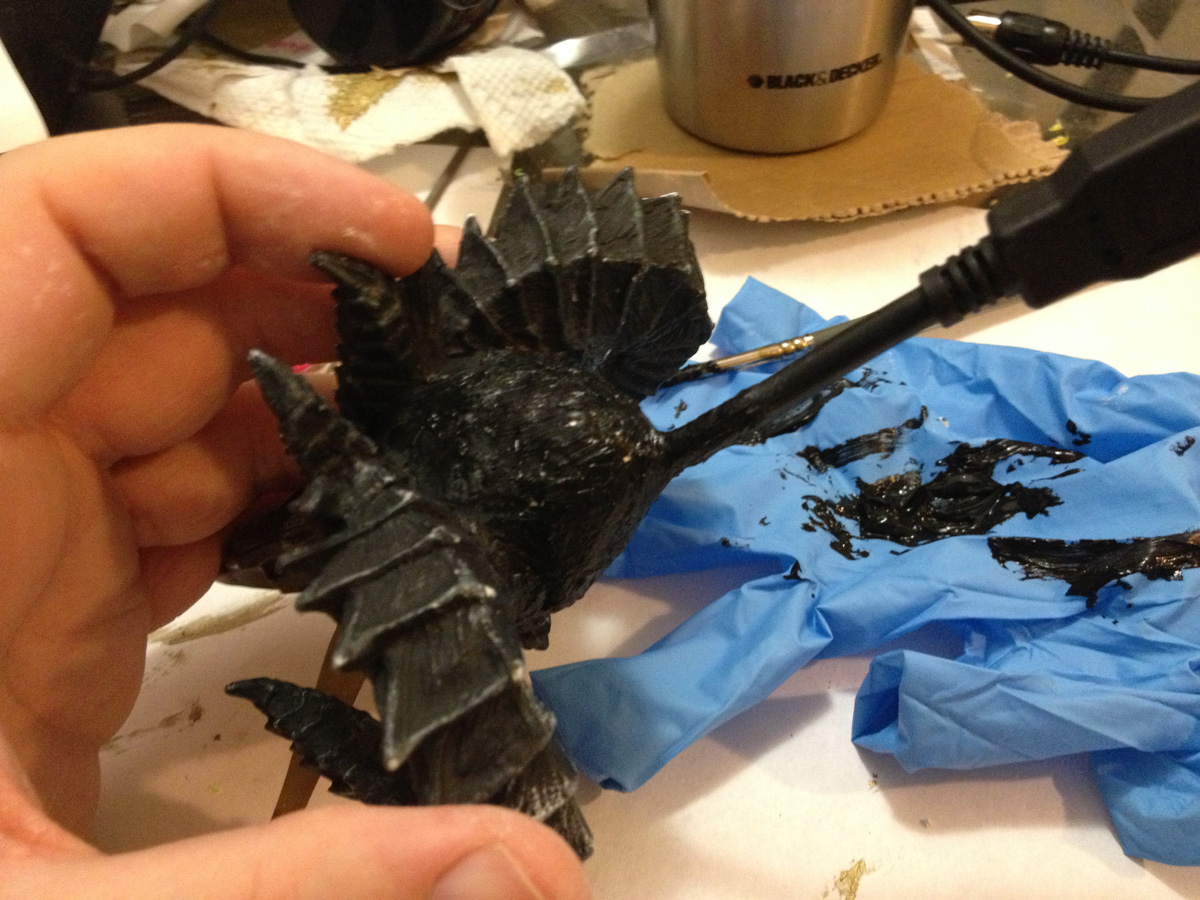 Painting in progress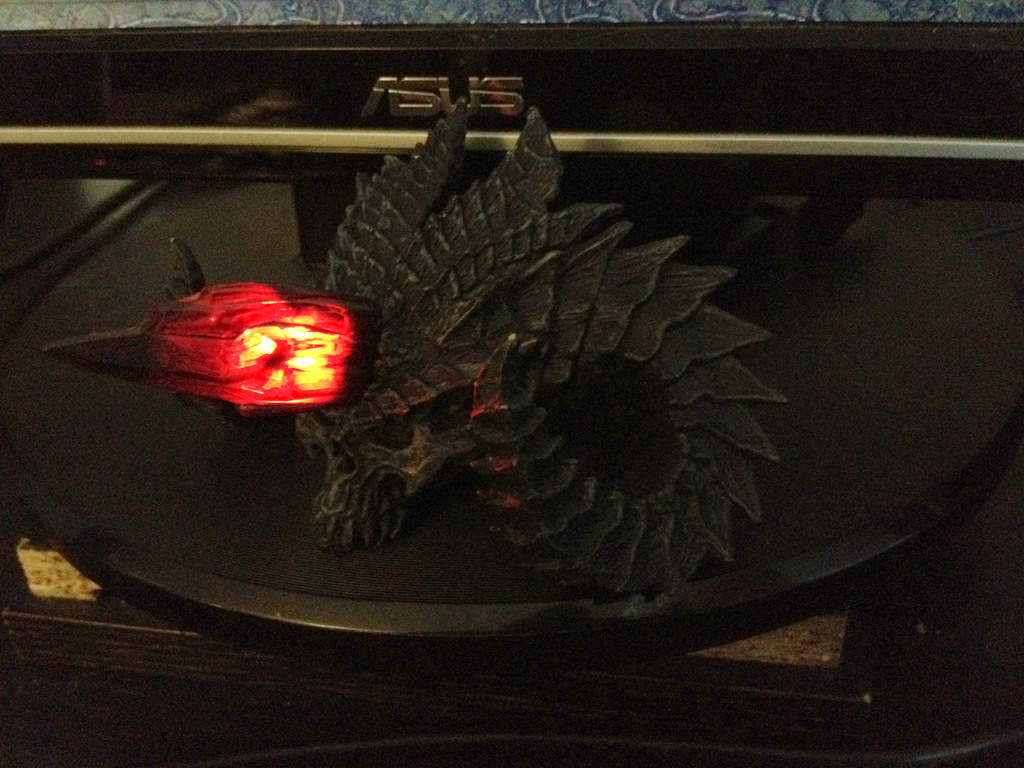 It glows!