Talk
Treehouse Talks: Making at the Library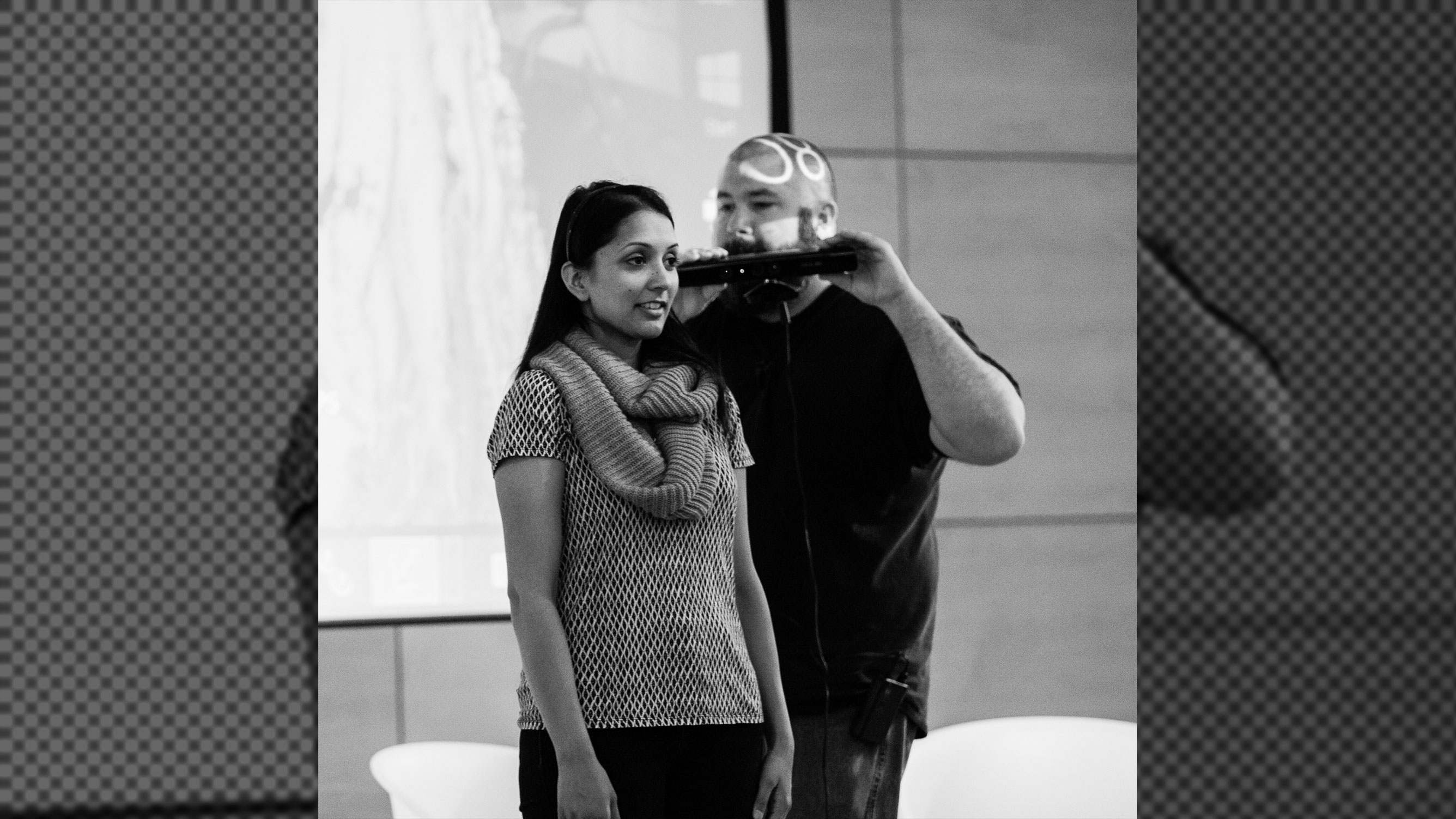 Talk and live 3D scan
I was asked to give a talk for the April 2014 session of the Treehouse Group's monthly event.
It currently takes place at Toronto Reference Library, so it was great timing for me to be able to discuss my experiences as Innovator in Residence, and to demonstrate several 3D creation tools.
At the end of the talk, I 3D scanned a member of the audience live on stage.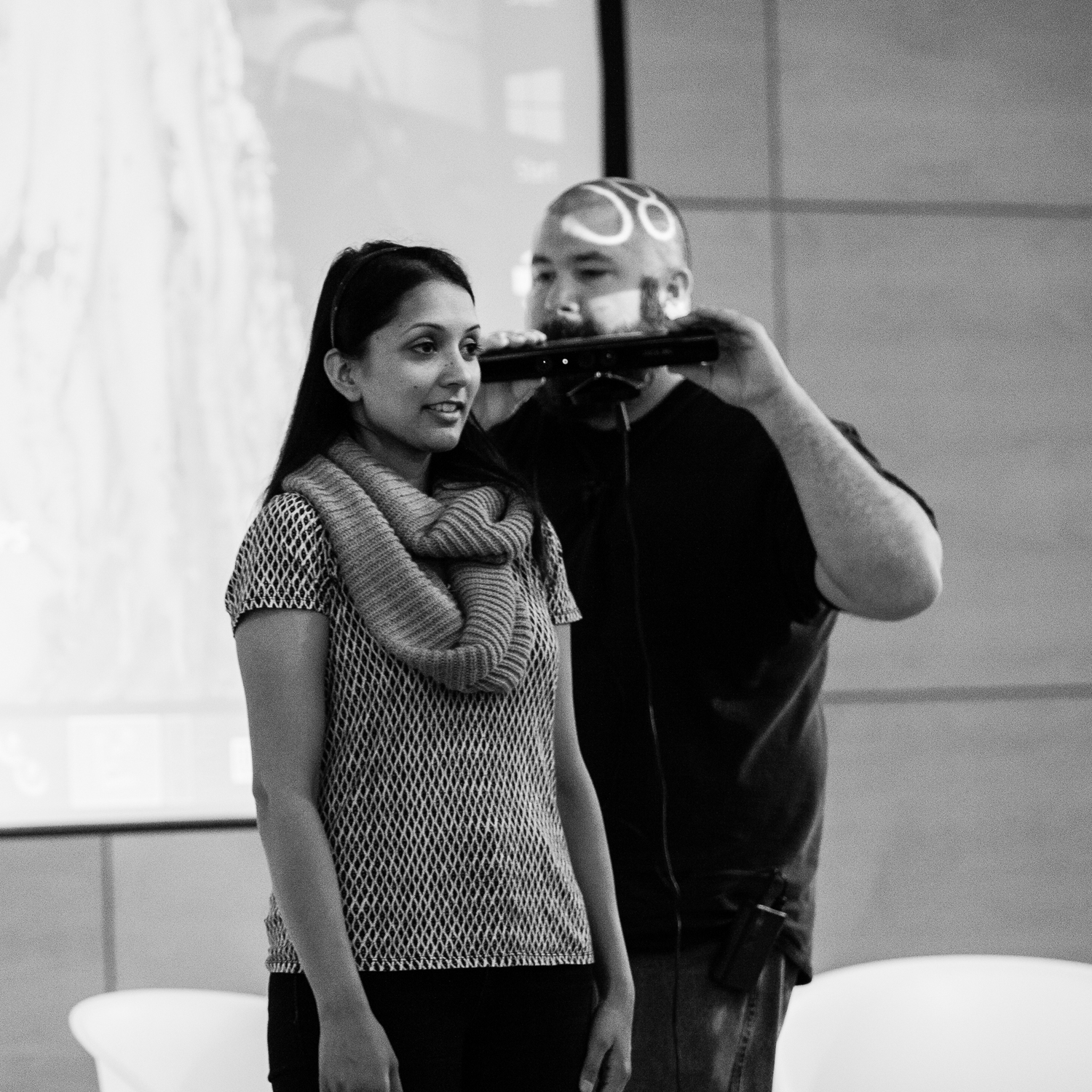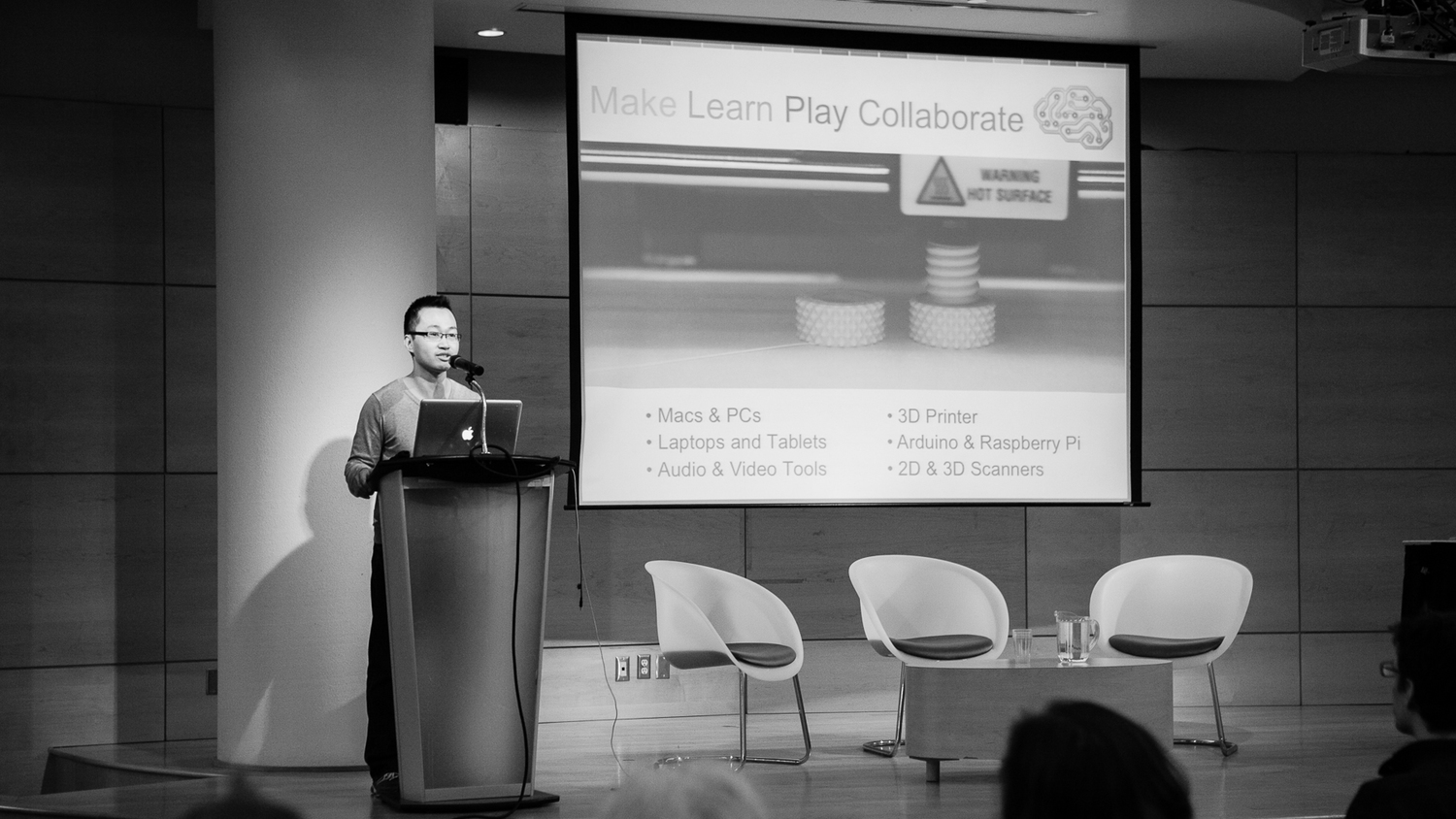 Photos by Connie Tsang Photography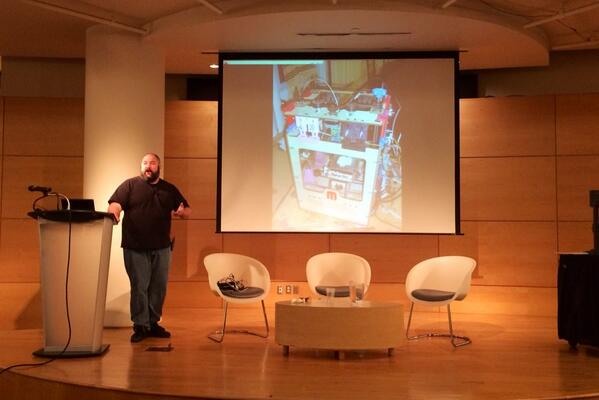 Derek speaking