Talk
Kids Learning Code: 3D Printing Extravaganza!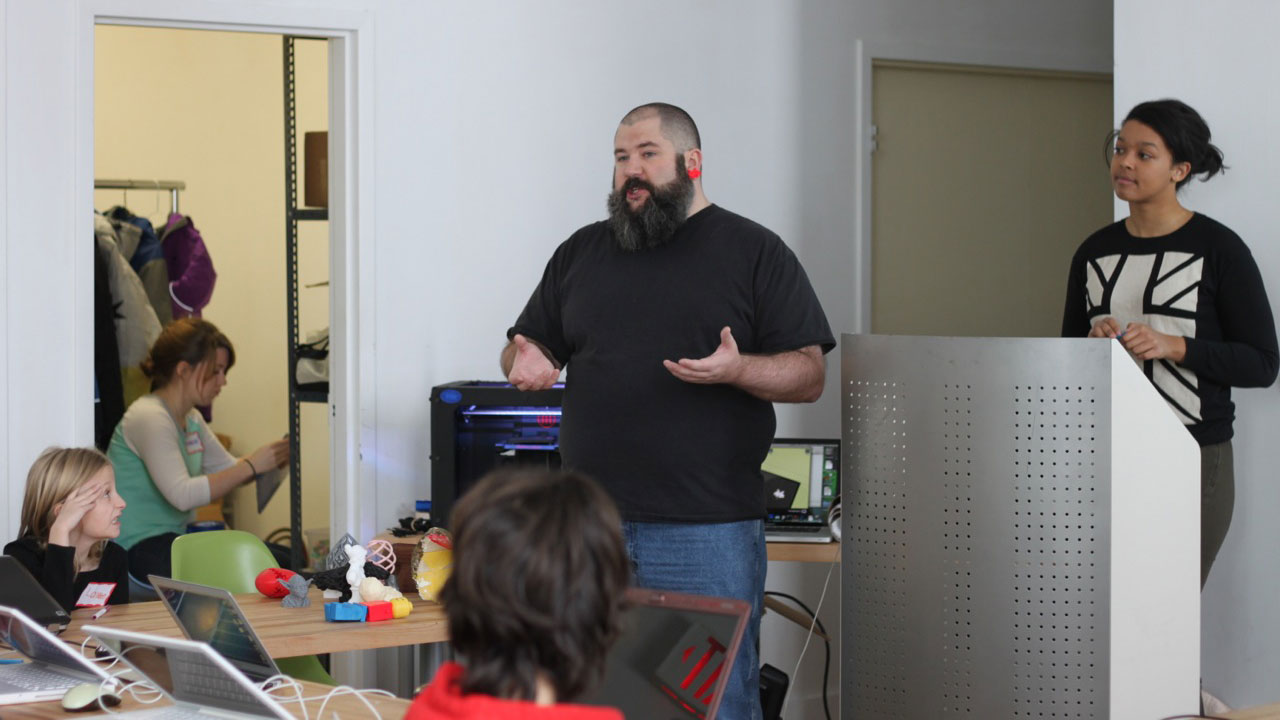 Hands-on demo and talk
Ashley Lewis ran a day-long 3D printing event for Kids Learning Code (now combined into Canada Learning Code) and asked me to drop in for a bit.
I gave a talk covering some of the work I've done at home and at 3DPhacktory, and brought several example pieces for the kids to check out.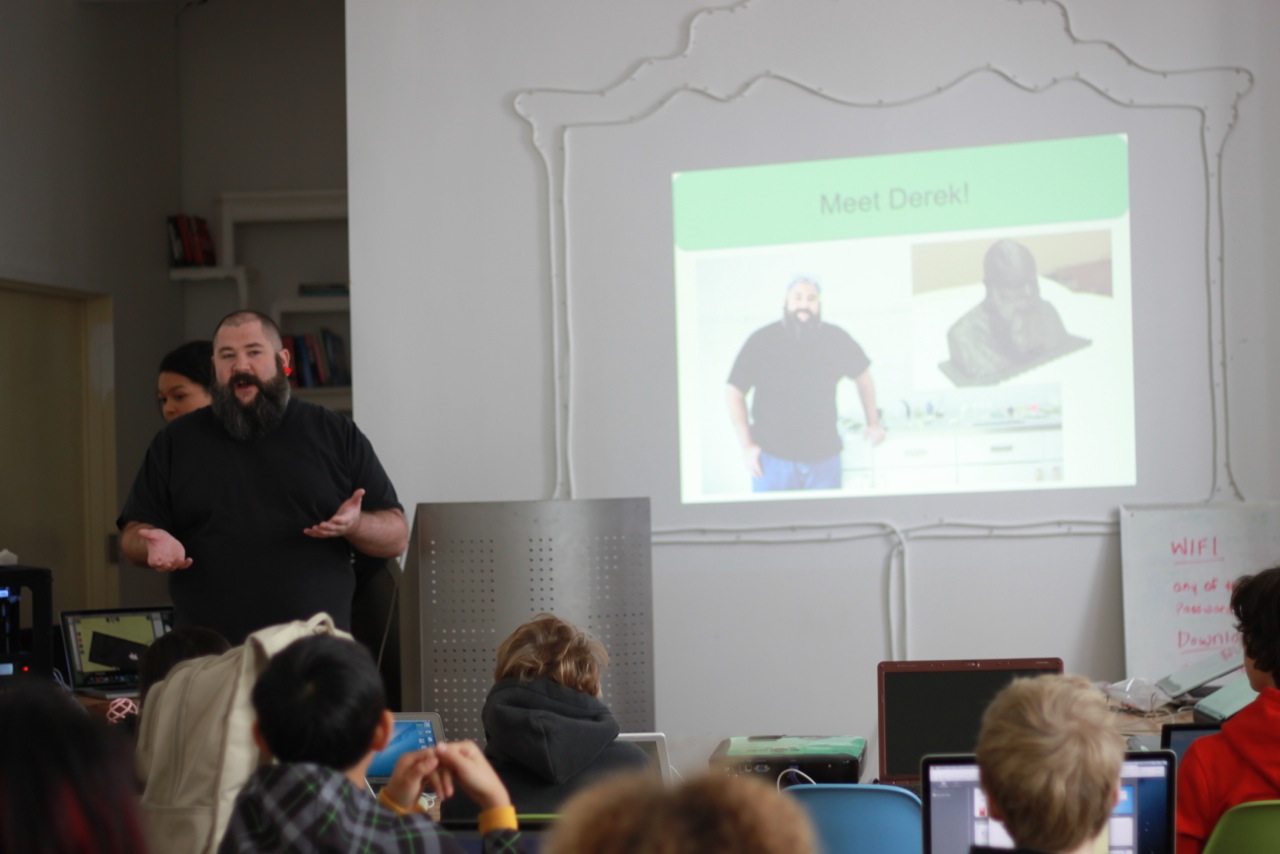 Presenting 3D printing to the kids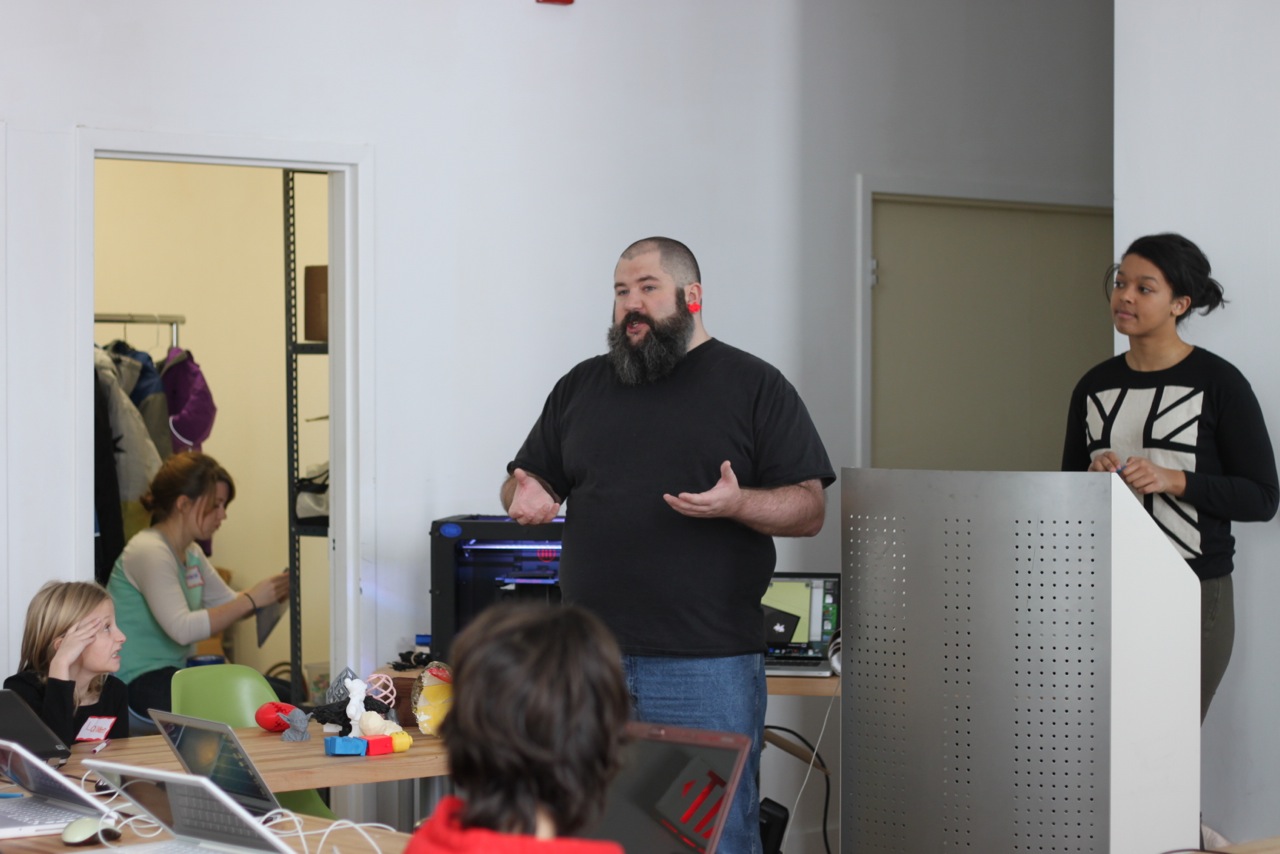 Derek and Ashley