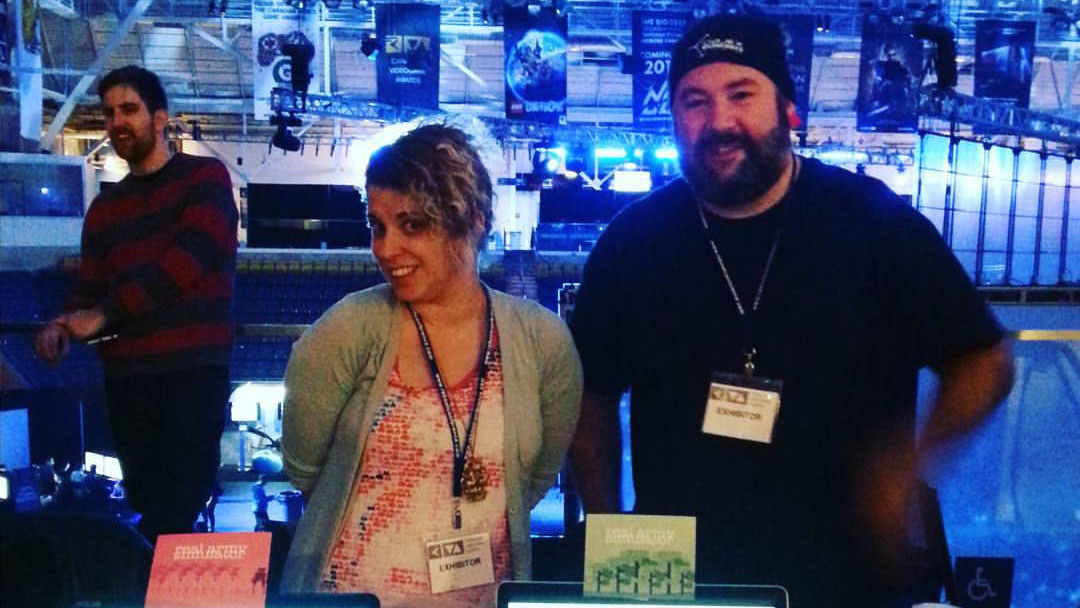 Bit Bazaar, but larger!
Yifat and I had a booth at Bit Bazaar XL to promote our upcoming game, Real Army Simulator.
We exhibited a new playable story called Guard Duty, and got great feedback from people's first impressions.
The event was at Mattamy Athletic Centre (the former Maple Leaf Gardens), and it was interesting to see how the space could be used for video game events. In fact, an esports event took place in the main area below, while booths exhibiting indie titles surrounded the area above.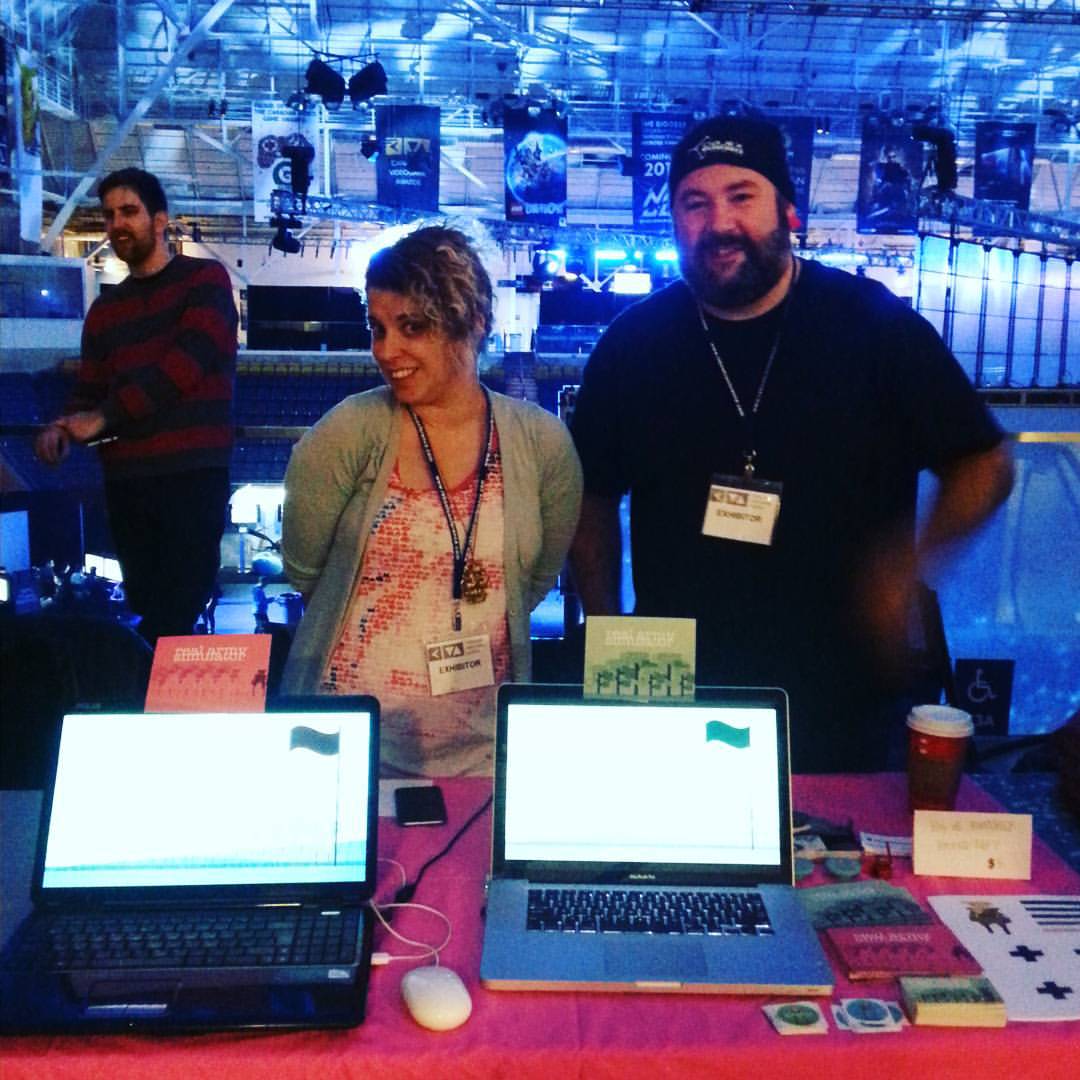 Showing off Real Army Simulator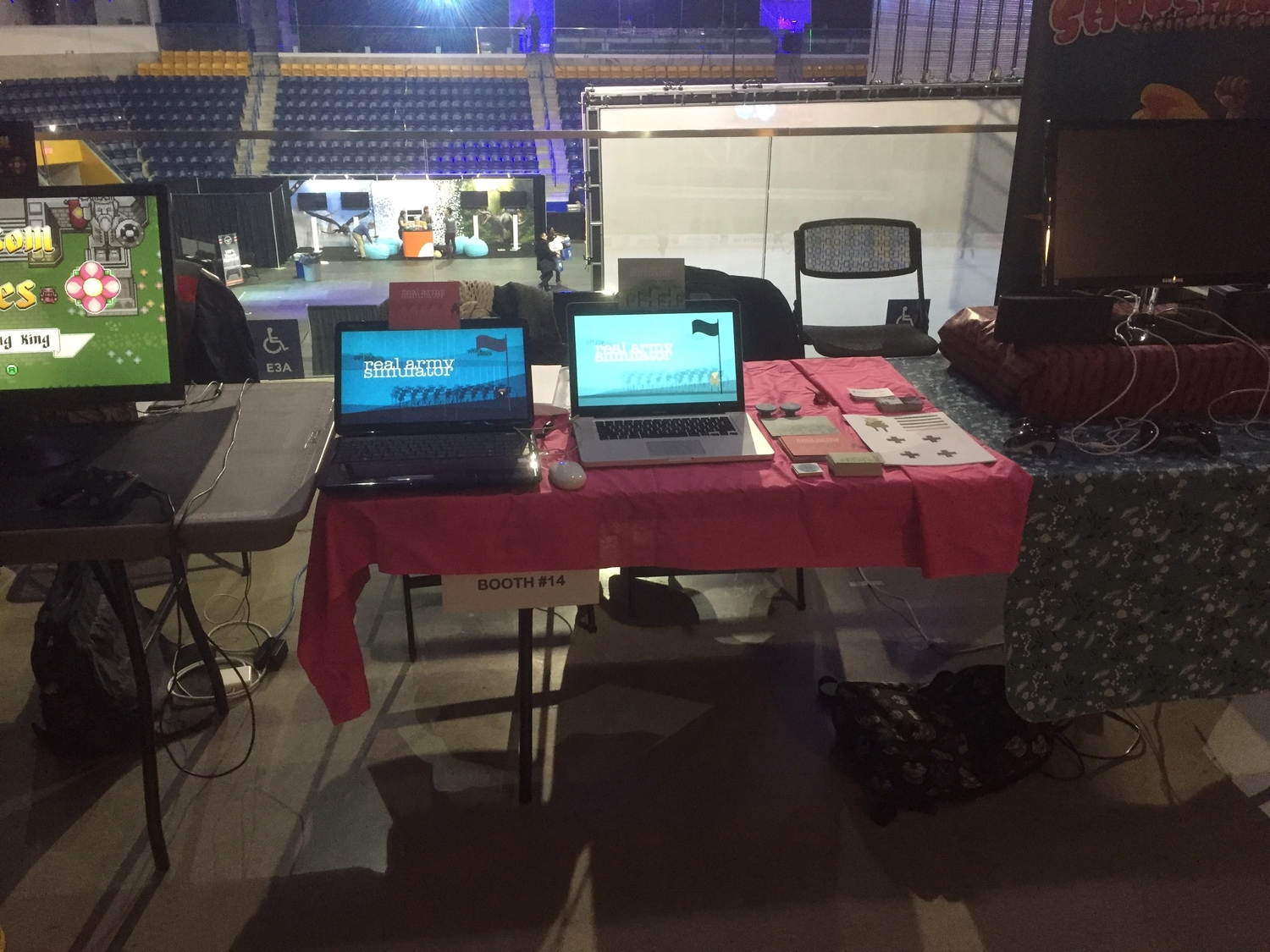 The booth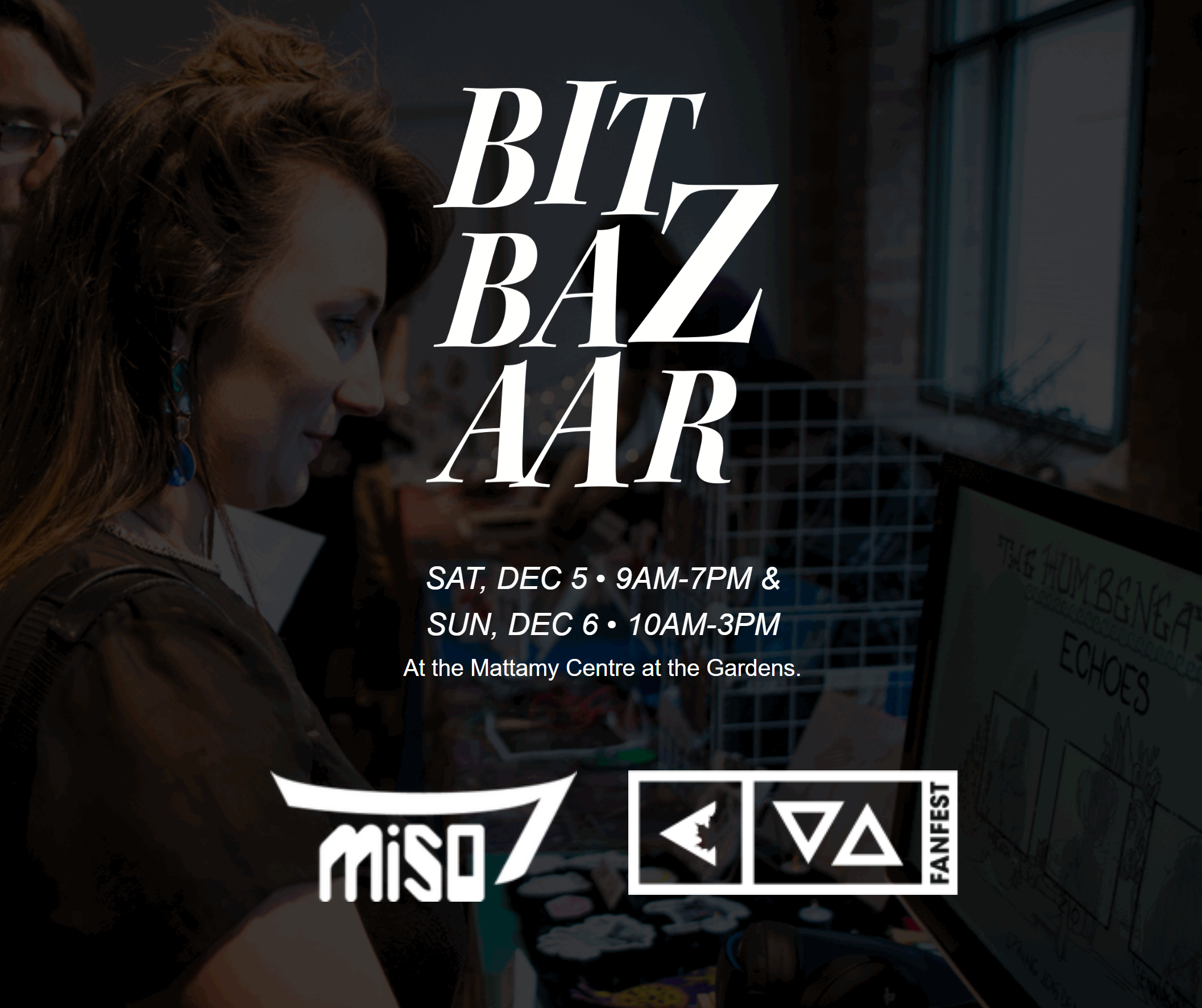 Flyer for Bit Bazaar XL