Exhibit, Talk
Toronto Mini Maker Faire 2014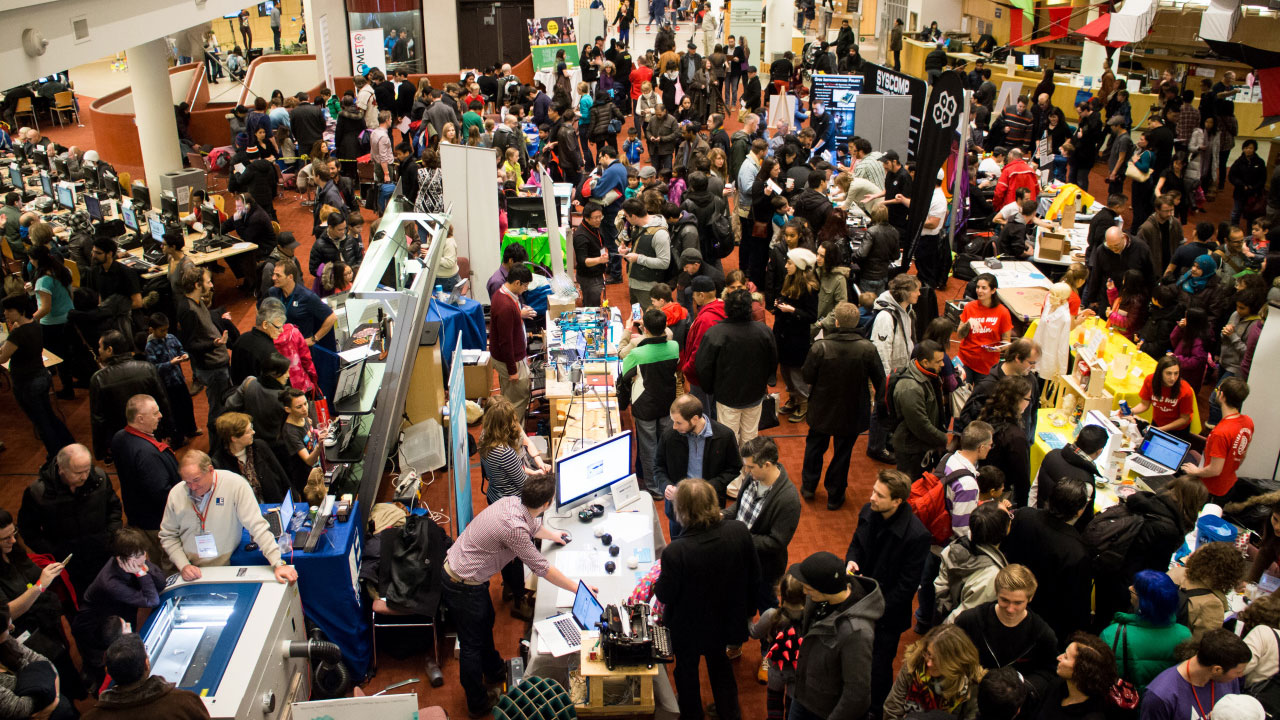 The biggest Toronto maker event so far
Toronto Mini Maker Faire moved to Toronto Reference Library this year, featuring free admission and easy access to the event by subway.
Those two changes made for a big increase in attendance and attracted many families to the space.
My booth was inside of the Digital Innovation Hub, where I showcased the library's 3D printing capabilities. Participants were invited to help assemble 3D printed creatures using parts made using Autodesk's TinkerPlay software.
Making in the Library with 3D Printing
On Saturday I gave a talk, Making in the library with 3D Printing, that demonstrated some of the tools used for 3D modelling. Attendees got to see free software like 123D Design, Meshmixer, and OpenSCAD in action.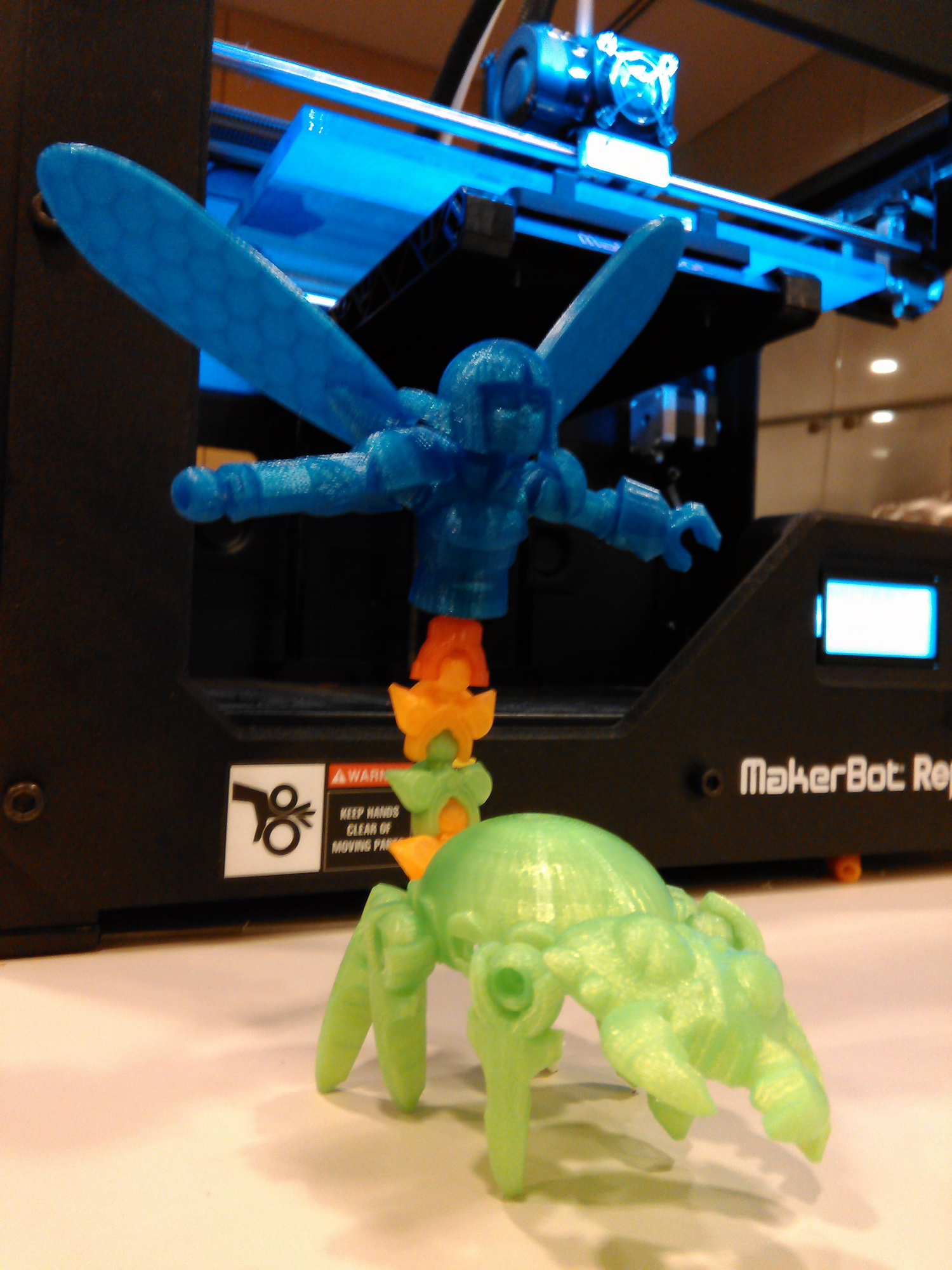 3D printed figure made of various TinkerPlay parts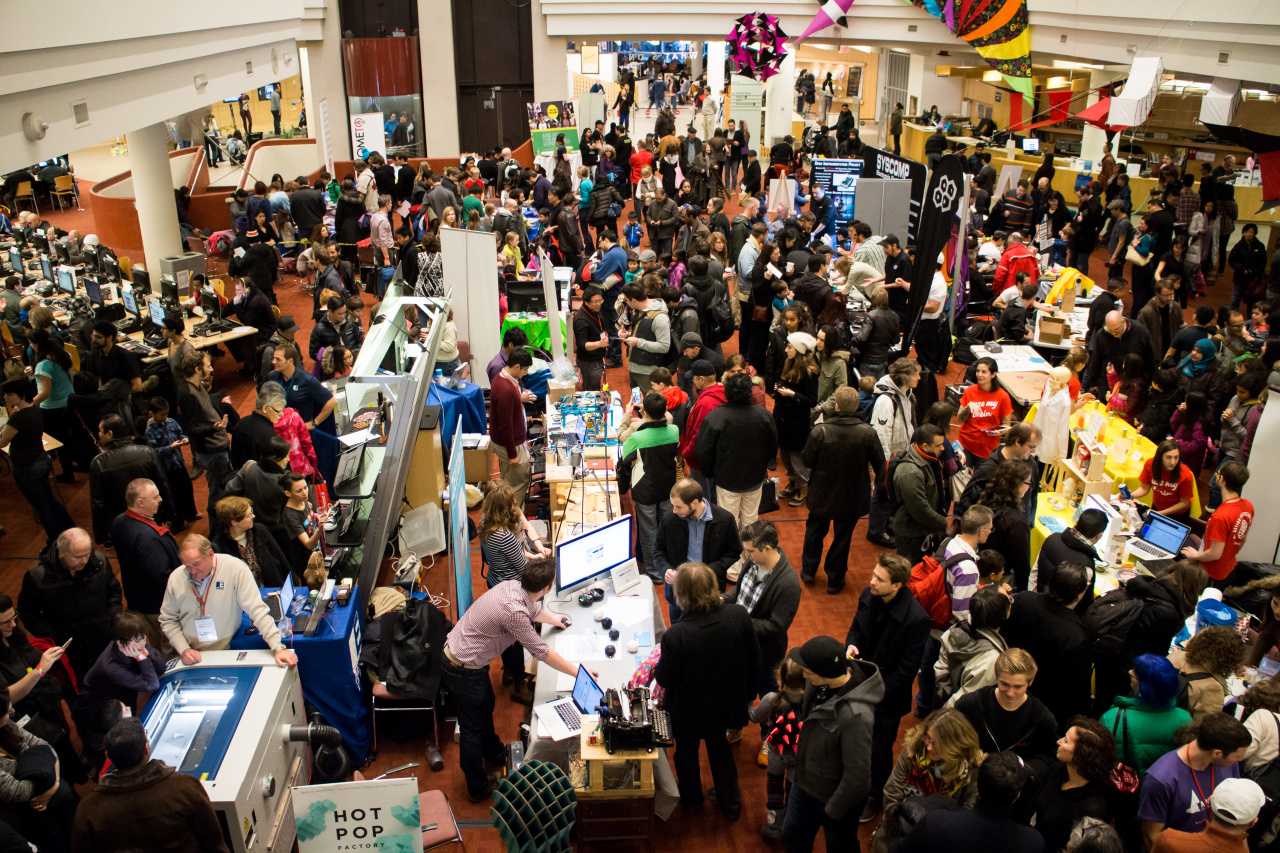 Crowd photo by REDICUBRICKS