Exhibit
Toronto Mini Maker Faire 2011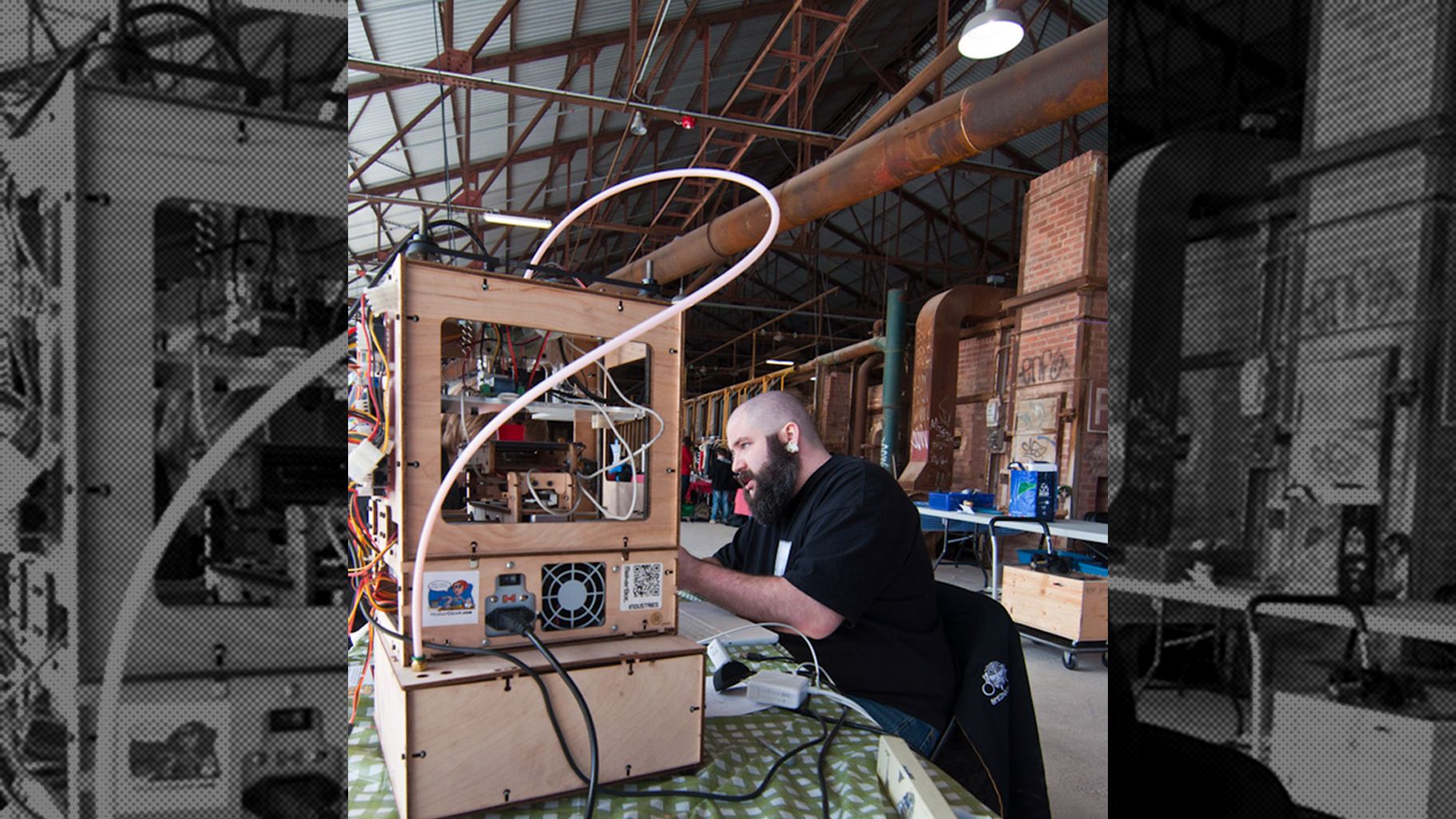 The first of many large-scale maker events in Toronto
In 2011, Toronto's first Mini Maker Faire was hosted at Evergreen Brick Works by the Treehouse Group, Site 3 coLaboratory, and EfstonScience.
Mini Maker Faires are smaller, independent offshoots of the official Maker Faire events.
Toronto Mini Maker Faire is the ultimate celebration of making, crafting, DIY-ing, tinkering, hacking and sharing. It's a weekend where makers of all kinds will show off their projects and hold how-to workshops, with hands-on activities for all ages. Exhibits on display will include robots, laser cutting, letterpress printing, a 3D print gallery and kinetic sculptures.

– From the event website
I had a table set up with my personal MakerBot, and demonstrated 3D printing to all sorts of families and individuals. Kids received 3D printed whistles as fast as I could make them throughout the weekend, and early-birds got to take home one of the hundred mustache rings that I'd made ahead of time.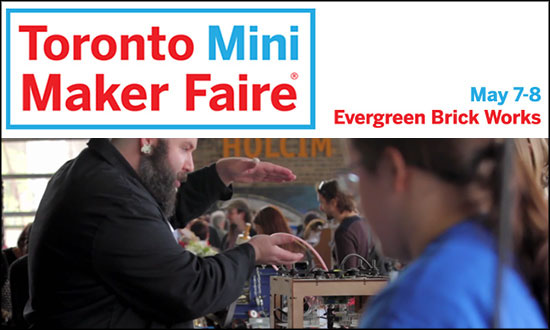 Event banner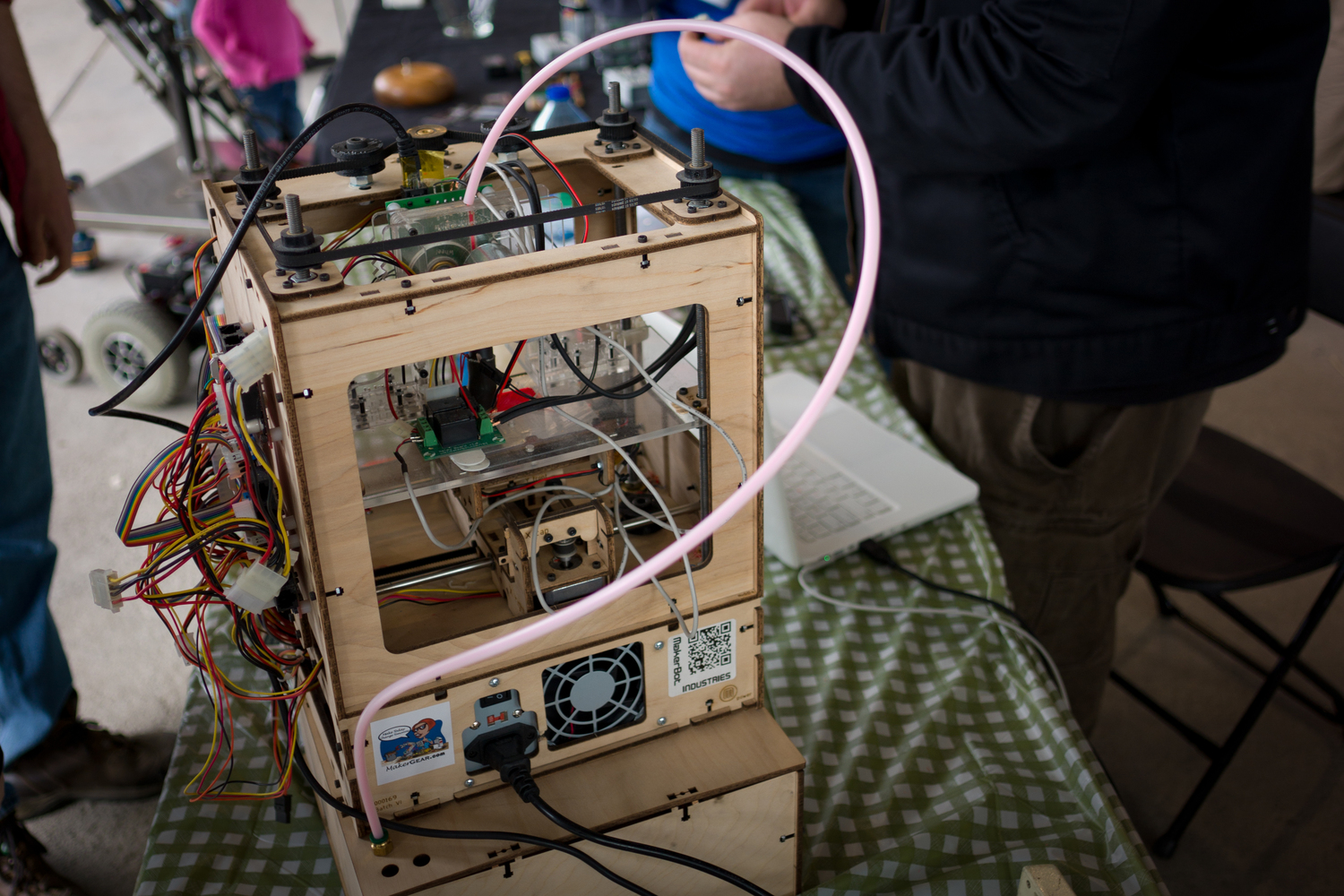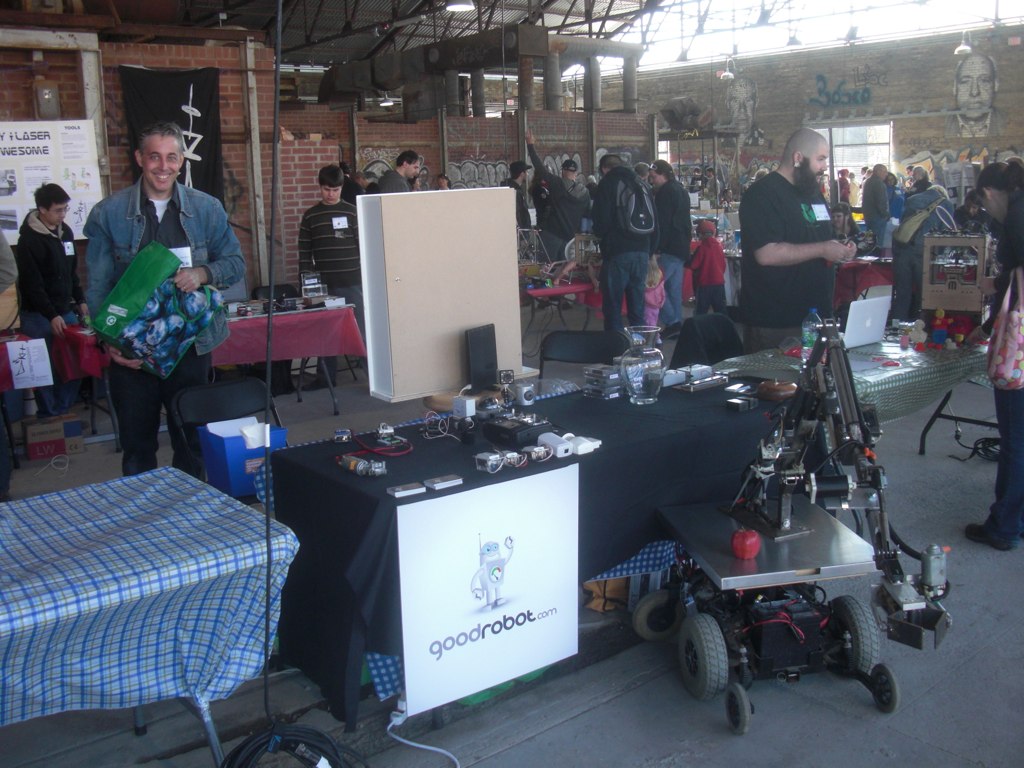 Photos by Digital Crusader and Brendan Lynch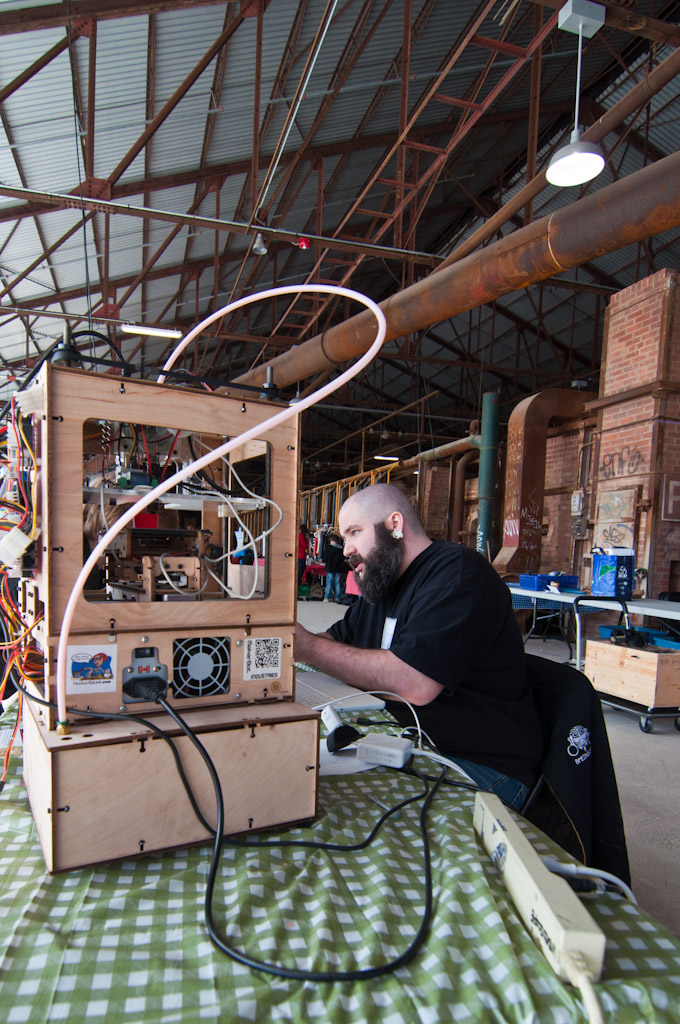 3D printing more whistles - photo by James Bastow